Climbing Helmet Roundup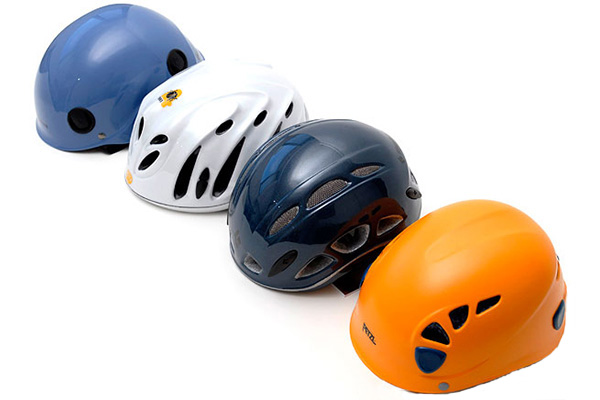 I've updated some older content that had gone AWOL: a roundup review of several climbing helmet models I tried out over the past few seasons. My pick of the bunch (at the time) was the Kong Scarab, for its ultralight 8.6 ounce weight and amazing comfort. Basically, if I can think up an excuse to avoid wearing a helmet, I probably will. The Kong is light enough and comfortable enough to make it hard to find good reasons to leave it at home.
Another helmet that I like is Petzl's Meteor III, which is quite possibly the lightest climbing helmet available. Don't forget about the old veterans: the Black Diamond Half Dome and the Petzl Elios. The Half Dome has been updated to give it more modern features, as well as make it lighter, but of the two I give the nod to the Elios, which makes it my pick for winter mountaineering and other contexts where durability is a factor.
For ski mountaineers, there is some concern that wide-open vent channels (ala the Kong or the Meteor) could catch a tree branch as you schuss by. I haven't heard of a specific instance of that happening, but it's nasty enough in the imagination to make it something to avoid. Generally speaking, the ultralight helmets have superior ventilation while the traditional helmets have a more closed design. Remember than open vents will also allow rain, snow, and dust to get in, so choose your helmet according to the conditions you'll most likely face.
Andy Lewicky is the author and creator of SierraDescents