PCT Hike as seen by Spot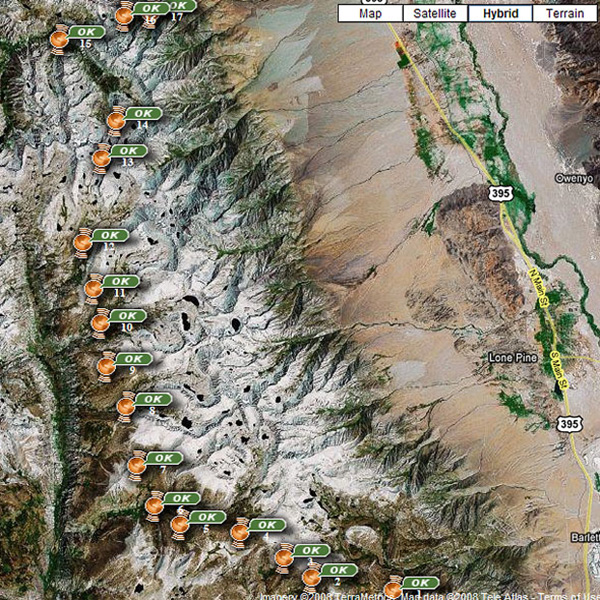 We're back from the Pacific Crest Trail, having successfully hiked from Onion Valley to the Cottonwood Pass trailhead at Horseshoe Meadows—roughly 60 miles through the hidden interior of the Sierra Nevada. I've got a TON of stuff to post on this hike, including hundreds of photos, a gaggle of new gear reviews, and many, many lessons learned from tackling my first 60 mile thru-hike.
For a little teaser, here's a Google Map showing the "OK" pings from my Spot Satellite Messenger, which I took along as a way to say hi to folks back home and let them know all was going well. Spot lists messages in reverse order, so Message 1 is the most recent, marking the exit of the hike. Much more to come on this fantastic hike over the coming weeks...
Andy Lewicky is the author and creator of SierraDescents