2009 XMAS Recommendations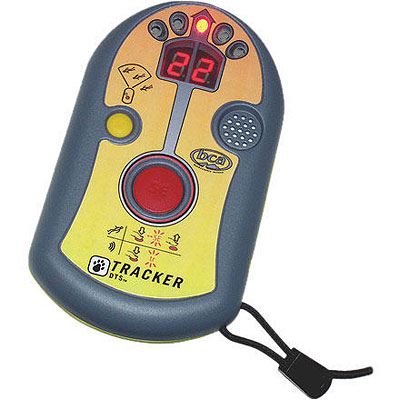 It's finally here: the moment you've all been waiting for, the 2nd (or it is 3rd?) annual official top-secret 2009 SierraDescents Christmas gift recommendation list! Hooray! Hooray! Okay, I've been thinking, and I realize there's a problem with this whole operation. My recommendations are really a list of things that I want, rather than a list of things to get for other non-skiing-type persons, and it is sort of bad form to buy things for yourself during the Christmas season.
Interesting aside: my dad buys cool things for himself and then wraps each item, marks it, "TO DAD FROM SANTA," and puts it under the tree. A genius, that man! For a more traditional solution to the get-the-gifts-you-want problem, however, just trick your friends and family members into reading this post. Maybe with a, 'heh, this is kind of funny isn't it?' comment and then leave the page open on your computer...nice and subtle, like. Problem solved.
Okay, let's get to the goods:
First up is the Avalanche Beacon. I know, could there be a more boring gift on the planet? And what the heck are you doing without a beacon, already? But, if you don't got one, you gotta get one, and I'm still recommending the original Backcountry Access Tracker DTS as the best first beacon for backcountry skiers. What if your loved one already has a beacon? How about signing them up for an Avalanche Class with your local guide service, like SMI or SMG?
My love affair with SmartWool products continues unabated. I especially like their midweight and microweight crew shirts. As gifts these have the advantage of being suitable for anyone, outdoorsy or not—they are handsome shirts. I wear these more frequently in winter than my previously-favorite cotton sweatshirt. As a next-to-skin layer, SmartWool outperforms everything, synthetics included, for the best comfort in the widest range of conditions. A home run.
When I'm skiing in January I want gloves that will keep my fingers from freezing. Black Diamond's uber-warm Prodigy Glove delivers, offering a very impressive level of insulation that never feels bulky or clumsy.
When things warm up you can pull the liners from the shells and use either on their own as conditions warrant. A great cold-weather glove that will keep you happy inbounds and out.
A little out of season, perhaps, but SteriPen's Adventurer purifies water using nothing but a powerful UV lamp, which you dip into your water and stir. Sound easy? It is. I spent a day with the SteriPen and then listed all my old fashioned water pump filters on ebay the next morning.
Including batteries the chemical-free SteriPen weighs only 3.6 ounces(!), making this an effortless pick for hikers and backpackers.
All the world's a stage with VHoldR's ContourHD high-definition camcorder. Turn your loved ones into aspiring extreme sports filmmakers with this tiny but potent HD camcorder, available in both 720p and 1080p versions. I recommend the 720p for HD newbies. The video files are easier for ordinary computers to handle, and the quality boost provided by going to 1080p with a lens this small is debatable. Vid quality isn't perfect, but the POV footage you'll get is dazzling!
Holy Moley I almost forgot to mention Christopher McDougall's Born to Run. Check this out: a sub-twenty buck item that might just be the best gift ever. Caveat on this is you can only give it to someone who actually reads. Not everyone does, it's true. But, if your giftee loves to read and has any interest whatsoever in anything remotely resembling endurance sports, they will love this book and therefore love you with a ferocity that will completely take you by surprise. I promise!
Okay, let's finish up with something really nice: how about a waterproof/breathable/stormproof jacket from Marmot? A stretchy softshell exterior with just the right dash of fleece insulation inside makes the Marmot Genesis Jacket a cold-weather champion for those bona-fide Warrior of the Wasteland days. At this price, however, I hope you've been good all year, 'cause Santa doesn't usually spend this much cash for those who've been naughty.
There you go: a nice serving of holiday cheer. Hope these recommendations help you navigate safely and speedily through the ever-treacherous waters of the gift-giving season. Now I think it's time for me to break out the CC and get to work as well...
Andy Lewicky is the author and creator of SierraDescents