Skiing: The Greatest Sport on Earth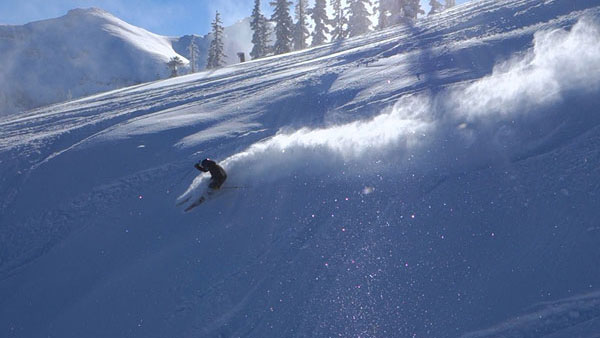 Telluride, Colorado. It wasn't supposed to snow Wednesday night, but it did—nine inches of perfectly light snow on top of nearly three feet of fresh snow that fell earlier this week. And then, in that incomparably magic way, the clouds parted at nine a.m., just as the lifts opened. Snow crystals sparkled in sunlight, floating lazily in impossibly still air. Mountain tops gleamed in coats of fresh white.
You ski these days in a kind of bedazzlement: a spell of disbelief and euphoria and heart-pounding adrenaline, surrounded always by ethereal clouds of billowing white. Part of the day is spent in a mad rush for those precious patches of fresh that vanish all too quickly beneath the furious edges of the powder hoards. And then the pace changes; you explore less-traveled parts of the mountain. You take your time, savor the views of those mountain tops, bask in the sunshine.
Later still, you perhaps find your way onto a few groomers, flitting in and out of smooth snow and chop, giving spent legs a much-needed rest. And somewhere, in all these myriad moments, it hits you: this is indeed the greatest sport on Earth. There is nothing else like it. You don't know how to describe it, or explain it, or even what it is, exactly, that makes it so incomparable. But you know it's perfect, just perfect, just as it is.
Andy Lewicky is the author and creator of SierraDescents