Scouting Telegraph Peak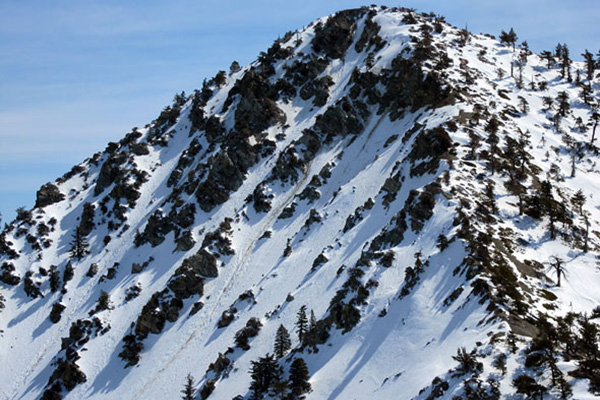 Just taking a look at Telegraph Peak's north face in the San Gabriels this past Saturday. I've got an '04 or '05 photo showing this same view of Telegraph taken May 15, with huge coverage, which always makes for a good point of comparison.
How does this year stack up?
Pretty marginal, though coverage in general in the San Gabriel Mountains does get a whole lot better when you climb up above 9K or so. Still, at this level of coverage, I'm not feeling any great temptation to jump into any of these chutes anytime soon.
Andy Lewicky is the author and creator of SierraDescents