Slide Peak Sunday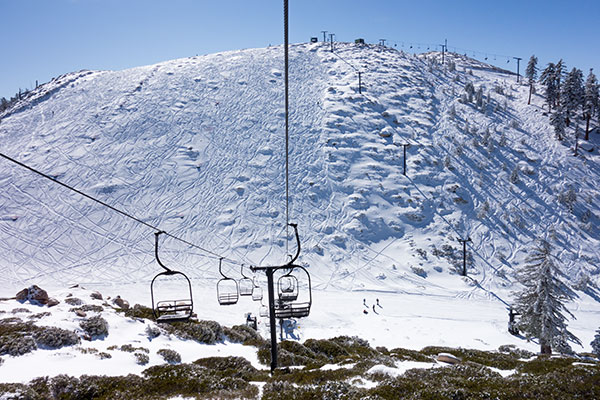 Okay, maybe it's because I've got a season pass, but if you ask me, Snow Valley has by far the best vibe of any of the SoCal mountain resorts. It just feels like skiing here. Yes, the lifts are awful, but the value is great—especially if you bring your family. And on a day like today, with 14-18" of fresh snow blanketing the hill, the mountain really shines. No shortage of fresh tracks were had on Slide Peak today.
Elsewhere, I assume someone played guinea pig and tested out some backcountry stashes. I couldn't bring myself to get up the Palm Springs tram yesterday, but there's got to be something on San Jacinto's east face—right? Maybe the big cirque at San Gorgonio/Jepson? Baldy Bowl? Anything? We're getting snow this winter, but the storms are coming a little too infrequently to build upon each other, and baseless winters don't tend to be good winters in the 34.04° lattitude range.
Looking ahead on the long range, I see nothing but sunshine ahead. I think it's time to start putting our faith in a huge March, massive wet Pacific storms smacking into Arctic cold fronts right over SoCal, over and over again. Until then, there's always the High Sierra. Or Snow Valley with the kids...
Andy Lewicky is the author and creator of SierraDescents