Blue Ridge Benchmark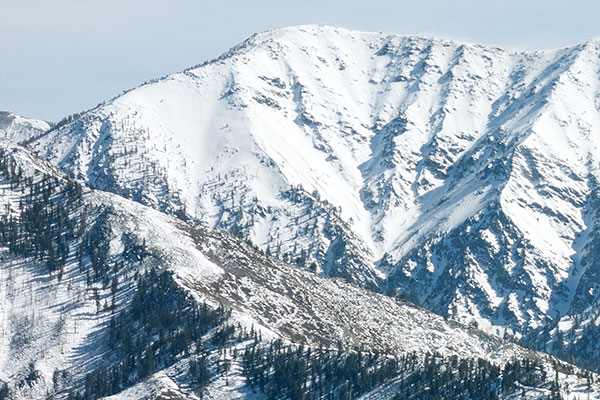 Yes that is indeed Mount Baldy's north face (aka Mt. San Antonio), as seen today from the Blue Ridge Road viewpoint on Highway 2, and yikes! there sure isn't much snow up there. This view is absolutely one of my favorite benchmarks for Southern California conditions, and there's just no escaping it—things are pretty grim this year.
I took a look at nearby Baden-Powell, which is doable from Vincent Gap if you bring rock skis and low expectations. What does Baldy's north face look like in a good year? Try this shot, taken in 2006. You can hardly see a difference, right? Barring a March miracle, I guess it's time to start hitting the 395. Though I should mention, oddly enough, Snow Valley continues to have an outstanding season...
Andy Lewicky is the author and creator of SierraDescents