August 19, 2013
A Very Cool August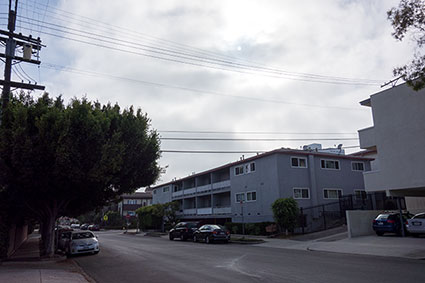 I do like to check in on the weather now and then for the archives, and 2103 has been an unusually cool August for us here in the Los Angeles basin. I can't find any hard sources to link to, but I did overhear a weathercaster saying we had the coolest first half of August on record. For us, it's been obviously cool, as this is the time of year when my apartment typically turns into an oven at 5p.m.
Instead, we're seeing fog roll in every afternoon, accompanied by a dramatic temperature drop. As I say, that's unusual. More typically, the fog is long gone this late into summer. Does this have any bearing on what the upcoming winter will do? Who knows. I typically assume extra fog means the ocean is extra cool, which isn't necessarily good news, though fog can also be driven inland by aseasonal fronts coming through, or by coastal eddy patterns.
Either way, it's been a wonderfully cool summer for us so far, so I'll take it.