The Air Is Alive With Snow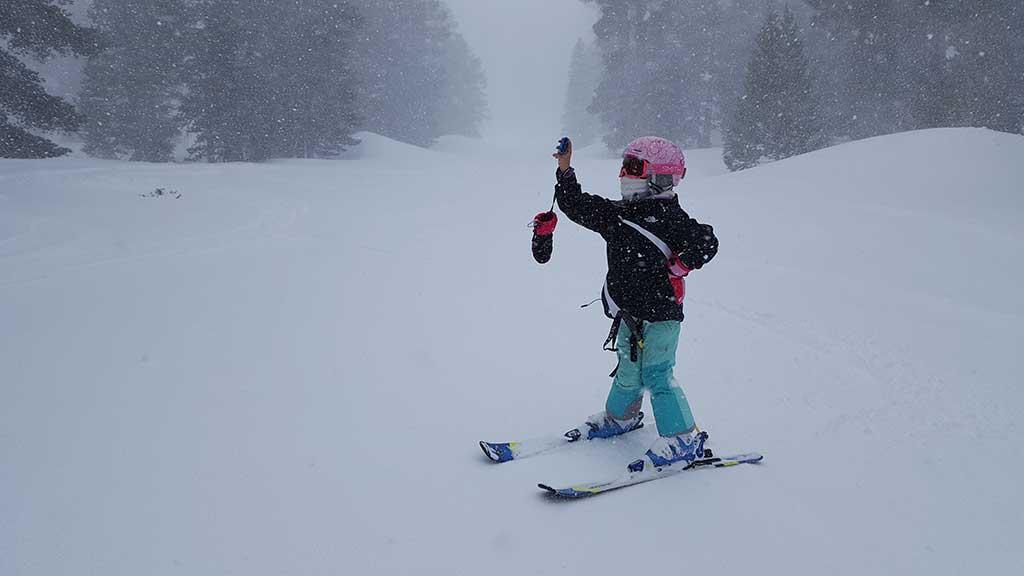 I ski for many reasons, but for a sunny Southern California resident days like this are a rare treat indeed. Mammoth's record-setting 2017 winter continued this past spring break with a big storm followed by a little storm that turned into yet another big storm.
Another big storm is expected next week.
The air is alive with snow! The best of the Sierra storms have this incomparable next-gear quality where you suddenly find yourself literally choking (in a good way!) when you try to take a full breath of it.
The sky darkens. The snow deepens. Every run is untracked. Soft, so soft and floaty; otherworldly-quiet as the wind abruptly pauses. The crowds have fled to their hotel rooms; you're all alone out here. The lifts are spinning as if the mountain is open only for you.
The day will pass, as they always do. But a piece of it will stay with you, always—a moment, a feeling, an image, perhaps, of snow and love and magic.
Andy Lewicky is the author and creator of SierraDescents