The SoCal 8000m Challenge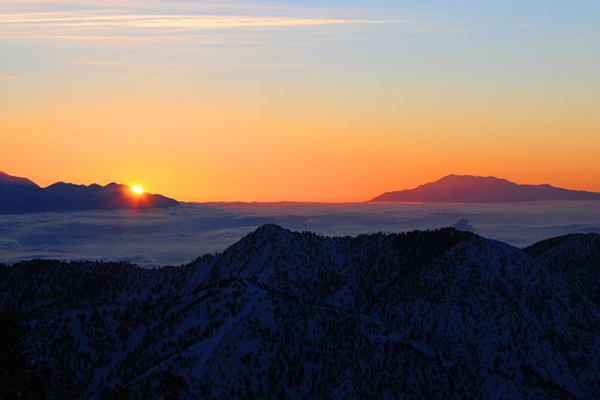 Jansport apparently issues an annual challenge to its gear retailers: get as many employees as you can to the top of Southern California's three big peaks (Mt. Baldy, Mount San Jacinto, and San Gorgonio Mountain) in one day. For the uninitiated, that entails a whopping total of 24,000 total vertical feet.
You can read about the fun at the Backcountry Blog, which took up the challenge this year and lived to write about it. Purists take note, however: the Jansport Challenge allows participants to drive to the highest trailhead on each peak, and even take the tram up San Jacinto, which chops a few vertical feet off the endeavor.
How much vertical, you ask?
Well, if you start near my house, at Santa Monica Pier, my National Geographic Topo software says you'll need to run, bike, or climb over 190 miles and 72,000 total vertical feet, to get to the top of San Jacinto Peak. Hopefully, you can arrange a helicopter to get you back home. If not, tack on another 10,800 vertical feet (down) to return to Palm Springs, and for god's sake take the bus back to the pier.
No word on what the reward is for the winner.
Andy Lewicky is the author and creator of SierraDescents