Andrew McLean Visits SoCal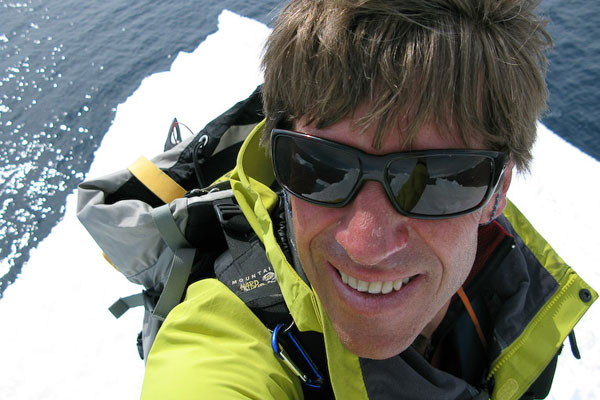 Don't miss your chance to meet legendary ski mountaineer and Chuting Gallery author Andrew McLean, who will be speaking at Caltec in Pasadena next Thursday, September 27 at 7:30 p.m. I have to say, there are a lot of parallels between Andrew and me: we both started as ski racers, moved on to become steep skiing fanatics, and currently run two of the sport's most popular and passionate websites.
In fact, I often think of myself as the California version of Andrew—except of course for the international expedition experience, or the first descents, or the sponsors, or the film appearances, or the sex junkets Antarctica Cruises, or the climbing résumé. Hmm...I guess I haven't written a book, yet, either. But other than that we're practically blood brothers! Anyhow, Andrew will be giving a talk about some threesome he did in Alaska, which I'm sure will be very interesting—possibly even worth fighting traffic for. Directions, details, & RSVP here.
Andy Lewicky is the author and creator of SierraDescents