The Inbounds Powder Experience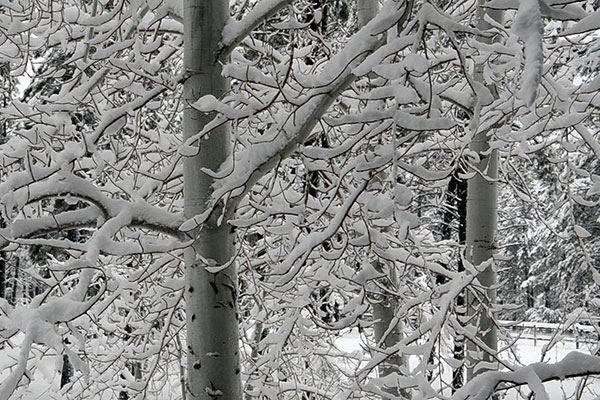 About a foot of new snow on the ground here in Flagstaff meant it was a mad-dash morning for a powder day at the Arizona Snowbowl. Those of you who sometimes wonder if you're crazy for climbing hours up mountains only to ski a few minutes back down, the answer is yes—but maybe only a little crazy.
The inbounds powder experience today consisted of battling holiday weekend crowds plus poor chairlift maintenance, which meant that the resort could only load every 3rd chair up the mountain because of—get this—cable "slippage". The problem has apparently been going on for the past three years(!) whenever the cable gets icy.
Eeking out a mere two runs today (mostly spent in search of untracked patches of snow in the trees) and listening to the cable go thunk-thunk-thunk, I found myself thinking there had to be a better way. And then I remembered: oh, yes, it's called backcountry skiing, and whatever its faults, you never have to put up with any of this b.s. Of course, my A/T skis and skins are currently sitting in Southern California.
By the way. Public service announcement here: in the event that it continues snowing heavily in Flagstaff, don't bother going up to the Snowbowl tomorrow morning, especially if you're coming up from Phoenix. I'm sure the lines will be terrible again, and the chair will be creeping along at 1/4 capacity. So it's probably best that you just stay home...
Andy Lewicky is the author and creator of SierraDescents