Scouting Sugarloaf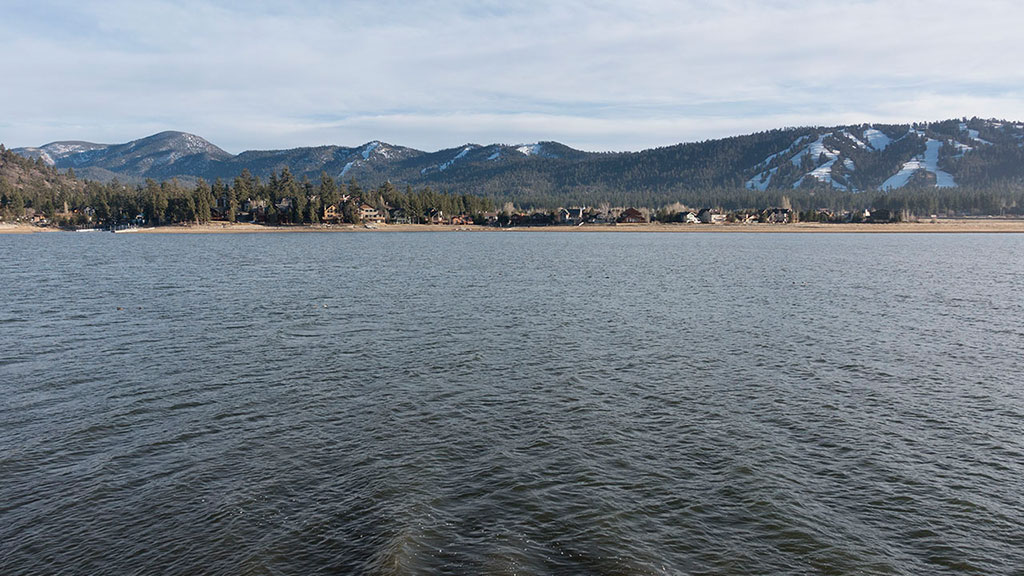 Sugarloaf Mountain is kind of a nondescript bump at the east end of the ridge that connects Snow Summit and Bear Mountain ski areas above Big Bear Lake. I'm tempted to ski it every time I'm in the area, but there's always been something else to distract me along the way.
Yesterday I drove up to try to ski it, finally, which didn't exactly go according to plan because of a suddenly flurry of little things going wrong. Ultimately, I decided I didn't have enough time to both summit and pick up the kids after school, so the kids won out and I headed home.
This is a 10,000-foot peak, believe it or not (OK—9952). Access is either slackcountry via a modest ridge from Bear Mountain's top chair, or else straight up the north face from Highway 38 (more or less).
Probably the views up there are great; Sugarloaf is easily the most prominent peak in the Big Bear area. As for skiing, I've long suspected there are good powder glades on Sugarloaf, but if they exist they're probably carefully guarded local secrets.
I'd go more for the adventure, in any case.
For those of us in the city this may be an obvious target but it's also a tough one. Not only must you drive past the San Gabriels, you must also battle the always-awful traffic up and down the 330, which will put your total round trip travel time somewhere in the Lone Pine vicinity.
Regardless, I'll try again someday. I don't know if Bear Mountain has a formal backcountry access policy, so beware of crossing ropes (and protect your Cali4ornia Pass!). Coming from the highway, you'd probably want to stay on one of the ridge lines. Those gullies look steep and loose and ratty.
Andy Lewicky is the author and creator of SierraDescents