Matterhorn Peak — Page 7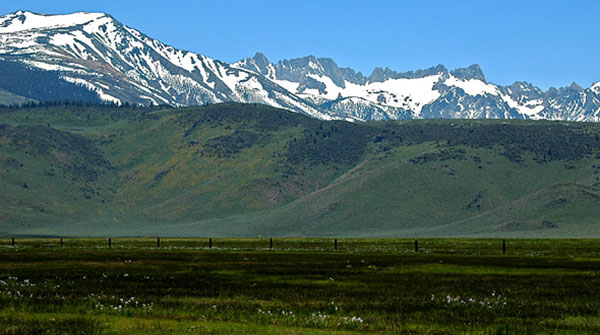 Epilogue
It's been a long morning, but I've got a lot of work ahead: packing up, hiking out, and driving back home. My feet register quite a bit of unhappiness as I remove my boots.
My back and shoulders feel cranked from all the carrying I've done over the past 24 hours. I'm not looking forward to putting that pack back on. The lush scenery of the Sawtooth Range helps keep my mind off the heavy load on my back, but I still feel my muscles protesting, and I struggle to avoid cramping, fiddling repeatedly with my Black Diamond pack to try to get the weight to behave.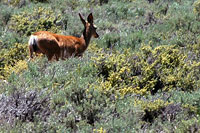 Beyond scenery, this part of the Sierra offers undeniably wonderful and abundant terrain: the kind of rolling, gentle hills that make Colorado's groomers such a delight, plus the usual suspects—chutes and cliff bands—that make California's Tahoe resorts famous.
The Sawtooth peaks, and the Hoover Wilderness, combine both into one magnificent package. This is ski country, pure and simple, with easy paved road access. The scenery ought to be good, I suppose, given that Matterhorn Peak actually sits within Yosemite National Park.
After a long hike down, I cooled off in the nearby lake, one again drawing the stares of the friendly fisher-persons and company. Their barbecues tempted me to try to buy a hotdog from one of them, but I figured I'd get a bite to eat in Bridgeport. After picking up a deli sandwich and something cold to drink, I rolled casually down 395, heading home. This is the good life, I figure, hiking up and skiing down. What could be better?