North Peak — Page 2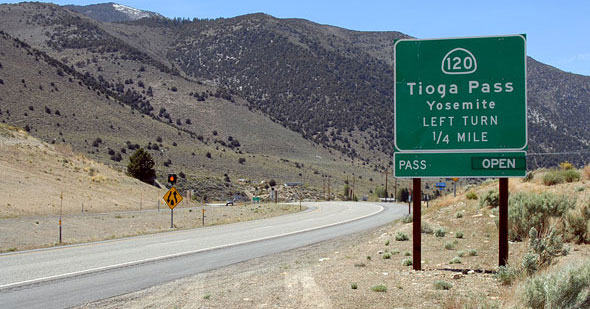 Tioga Pass Road
When Highway 120 and Tioga Pass are open, accessing North Peak is a marvelously simple affair. Tioga Pass Road was built in 1883 to support the mining town of Bennettville, which sprung up abruptly when thousands were lured to Tioga Pass by reports of a rich silver lode.
The Road is an impressive example of human effort—and folly. Bennettville's investors neglected to verify that silver actually existed in the hills. No ore was ever mined, and less than ten years later, Bennettville and the mine vanished. Still, we have the unfortunate miners to thank for the existence of Tioga Pass Road.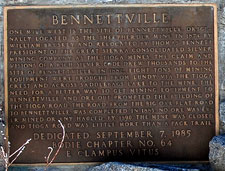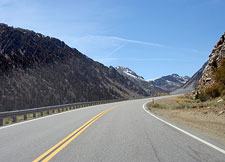 The road is the only transverse route across the High Sierra, cresting nearly 10,000' at the Pass. To drive the road in Summer is to experience (albeit briefly) the motorized mountain access enjoyed by Colorado skiers, whose state is crisscrossed with roads and passes.
Traveling east to west, Tioga Pass Road takes you past the glorious chutes of the Dana Plateau, past Mount Dana itself, then the fabulous touring of Tuolumne Meadows, before plunging into the heart of Yosemite National Park.
In every respect, the quantity and quality of alpine terrain is dazzling. Mount Conness and North Peak are accessed from Saddlebag Road, near Ellerly Lake.
The semi-paved road takes hikers and climbers to Saddlebag Lake—a mere two and a half miles from North Peak's impressive glacial cirque. For better or for worse, that puts North Peak's technical rock and ice an easy day hike away from the trailhead. Accessing North Peak in Winter is a different story.
The state of California does not maintain Highway 120 in winter. Instead, the road is typically closed soon after it branches from Highway 395, making for a withering 12-mile approach with thousands of vertical feet to gain.
Thus the yearly ritual of California Backcountry Skiers: waiting for the road to open. Paradoxically, it may be better to wish for a poor snow season in the Tioga area. The record snowfall of last year led to an opening date of June 19—well after the best skiing. This year, however, the road is opening on May 11, and I am part of the first wave of tourists, hikers, fishermen, and skiers looking to access Tioga's incredible natural bounty.