A 10,000′ Ski Descent?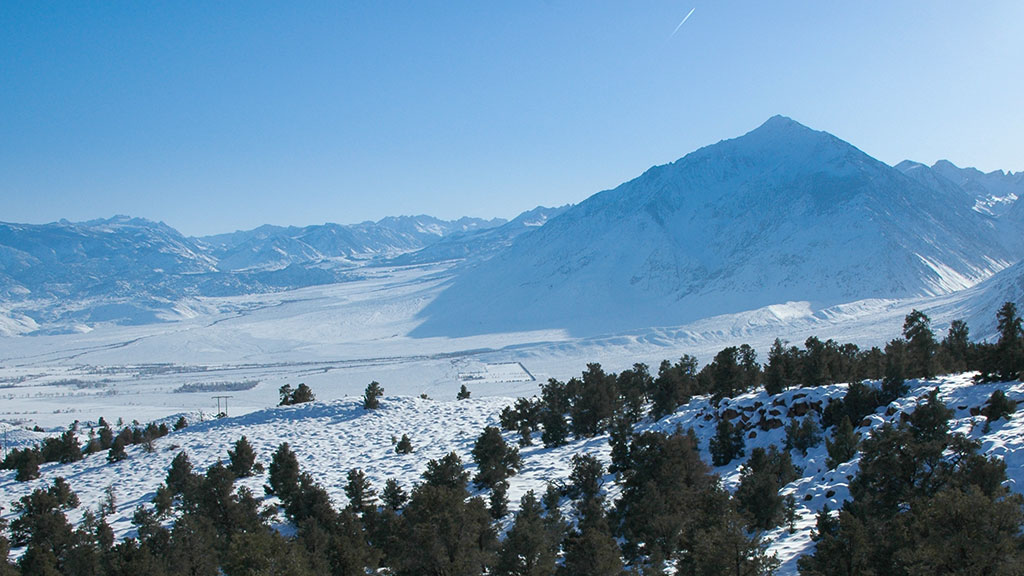 Finally made the pilgrimage to Mammoth this past weekend. Coverage was spectacular—Mammoth Mountain is claiming they've currently got the deepest base of any U.S. resort.
But the big story was in Owens Valley, where the snow level from the previous storm dropped below 4000 feet. In fact, there was significant snow on the ground as far south as Big Pine, and Bishop was a veritable winter wonderland.
That means you can currently ski from the 13,652' summit of Mount Tom all the way to Highway 395, for a total drop of nearly ten thousand vertical feet.
If I trusted my January Avy skills, I'd be sorely tempted to give it a try. Of course, 10,000' down means 10,000' up. Now that's epic!
— January 9, 2006
Andy Lewicky is the author and creator of SierraDescents