Ski Touring South Lake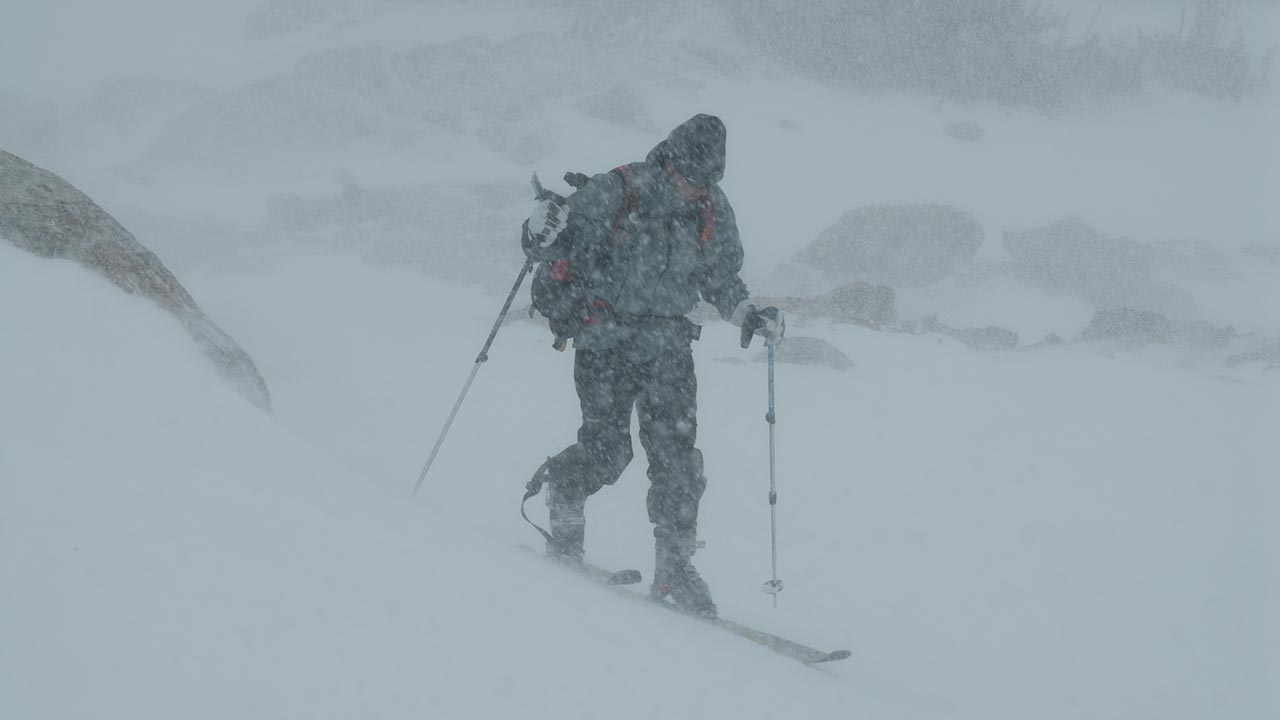 This past weekend, I joined a group of SMS Angeles members for a day tour in the South Lake region, off highway 168 west of Bishop. The forecast called for snow, but given a sunny morning and the no-show performance of this year's storms, we weren't expecting much in the way of weather.
I was therefore most surprised—and delighted!—when a full-fledged blizzard blew in around noon.
Winds shrieked, visibility plummeted, and snow fell at a rate around an inch an hour. This are normally the sort of conditions that keep me at home, because of the obvious slide hazard.
However, touring at the very start of the storm gave us the opportunity to safely travel the lower South Lake drainage, as well as contemplate the speed of the day's changing conditions.
We obviously chose to alter our plans and stay relatively low, though it was tempting to keep climbing higher.
Aside from the obvious beauty and remoteness of the area, South Lake offers great Nordic skiing, a bevy of technical possibilities, and preposterously good access—paved road to nearly 9900' !
— April 17, 2007
Andy Lewicky is the author and creator of SierraDescents