3 Avalanche Fatalaties in San Gabriel Mts.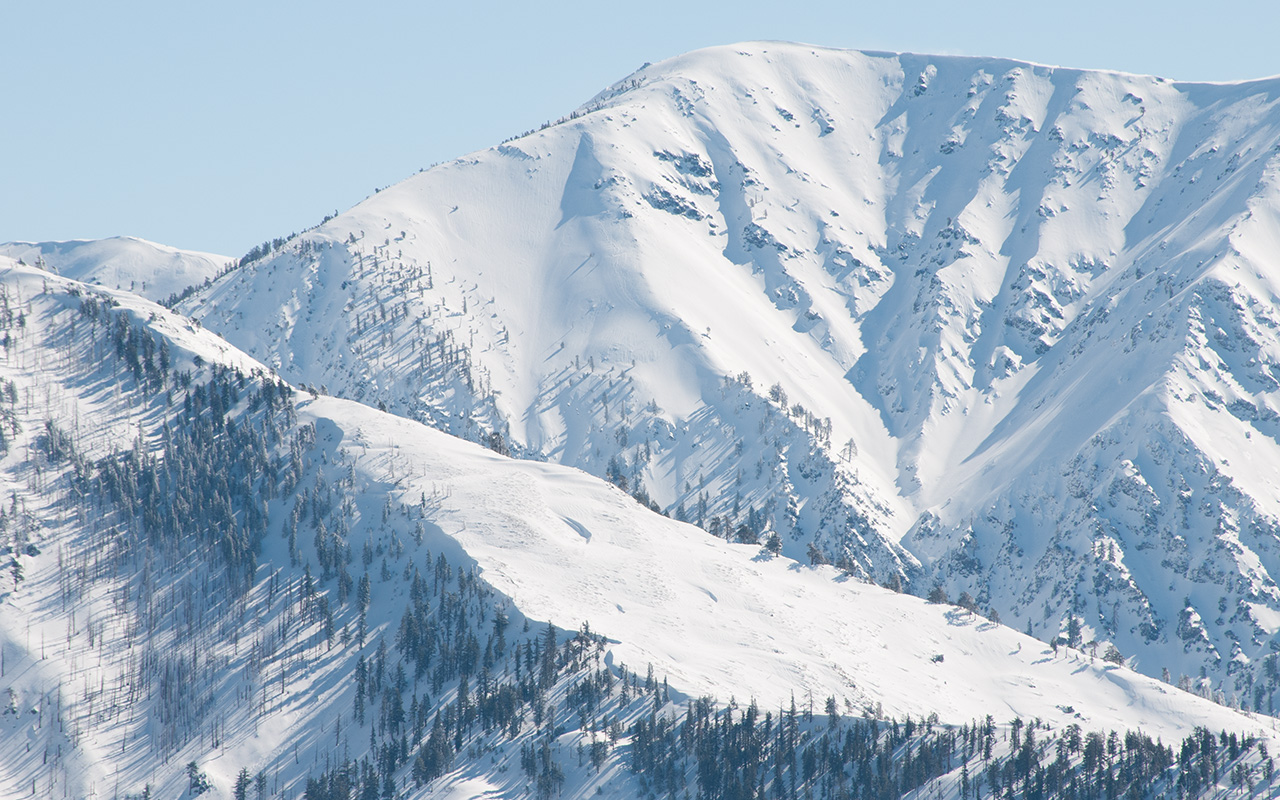 Three people died yesterday in at least two separate avalanches near Mountain High ski resort, in the San Gabriel Mountains. According to the Los Angeles Times, the incidents occurred in Government and Sawmill Canyons, both of which border Mountain High East.
These Canyons, which are out-of-bounds, are treed but relatively open. Both canyons run north-south. At this time, I've seen no reports on which aspects slid, though it would be reasonable to suspect something northeasterly.
The last time I asked, Mountain High did not permit backcountry access from its lifts. However, the bordering canyons are well known for their glades and powder. Telemark Tips writes, "The dirty little secret among a handful of veteran patrollers and a few of their friends is that we would go in there when we judged it relatively safe. It was just too good. And with a high speed lift at the bottom, it was kind of a personal, untracked powder paradise."
I'll try to get more information about the avalanche specifics. For now, I'll speculate it's possible the slide went off a rain crust—Mountain High's 7000-8000' elevation is in the prime range for rain at the front wave of each storm, and I observed naturally-triggered slabs on icy northeast aspects near Mount Baldy a week ago. It's perhaps more likely this was simply an overload avalanche: heavy snows in a short period of time, combined with wind loading.
On a personal level, I find myself highly discouraged today as I contemplate this news. As SoCal skiers we enjoy perhaps one of the most stable snowpacks on the planet—and yet, I always put a mental asterisk at the end of that quip. The San Gabriels are still mountains. They still get covered in snow. Avalanches are possible. Avalanches happen, even here.
The skiers who were caught in yesterday's slides were backcountry veterans—including trained patrollers. Yet they ventured out-of-bounds during an extreme weather event, with nearly four feet of new snow on the ground and more falling by the minute.
Despite the conditions, they likely believed they were safe, and on most days in Southern California, they would have been absolutely right.
And so in my imagination I find myself standing atop Mountain High with these men, talking excitedly about the falling snow. It's been dumping! The past 24 hours have guaranteed we'll all be skiing well into late spring. One storm, and the mountains are transformed as if by magic. We move close to that orange rope, gaze with envy at the deep, untracked snow beyond.
It looks stable enough. There's good reason to be cautious, but in-bounds the runs are chopped up. The trees are calling. One by one, the others duck the rope. They're experienced. They know what they're doing.
Do I follow them? I really don't know. And that's what's so damned discouraging.
UPDATE (1/27): Today's Los Angeles Times has more coverage on the Mountain High/Wrightwood Avalanches, with some commentary from avalanche professionals:
"There have been avalanche fatalities since people have been in the Alps, but what has changed is the equipment has gotten better and there's a lot of hype associated with the outdoor retail industry," said Sue Burak, an avalanche forecaster for the Eastern Sierra Avalanche Center. "They're encouraging people to go out, and the level of backcountry skills haven't caught up with the technology."
And:
"In Southern California, having these big dumps of powder are not real common," said Northwest Avalanche Institute expert Paul Baugher. "And so there's two things going on here. One is, people are sort of unfamiliar with how dangerous this can be. Even if you're a professional, you don't have that experience of actually seeing these [avalanches] released. On top of that, it's so rare. It's wonderful skiing, and you're drawn to that."
Here's the full article.
— January 26, 2008
Andy Lewicky is the author and creator of SierraDescents
Kenji February 6, 2008 at 7:33 pm
I skied with Chris Allport in the San Gabriels several times, as well as climbed rock and played music with him often over the past 15 years. He was a skilled mountaineer, though somewhat nonchalant when it came to avy safety.... he knew that beacons and probes and such were mostly 'psycho-pro'.
I can completely relate to your POV. Looking at those fat powder slopes, ducking those ropes with a few patrollers nearby, I'd feel solid too. Despite the obvious snow load and aspect hazards. If I'm thinking of the same spot as Mitch points out, it's directly south or sw facing, and wind packed too, on top of temperature graded surfaces.
They found him under 10 ft of snow. That's a monster avy for the local SoCal mts, or anywhere really.
I think I would have followed.... which is most sobering. But what are we to do, stop adventuring? Stay inbounds? He wouldn't want that for him or any of us. Maybe an avy course is in order though.
Andy February 6, 2008 at 8:35 pm
Kenji,

Thank you for sharing your thoughts. I am sorry for the loss of your friend.