Mt. Baldy Ski Area — With Snow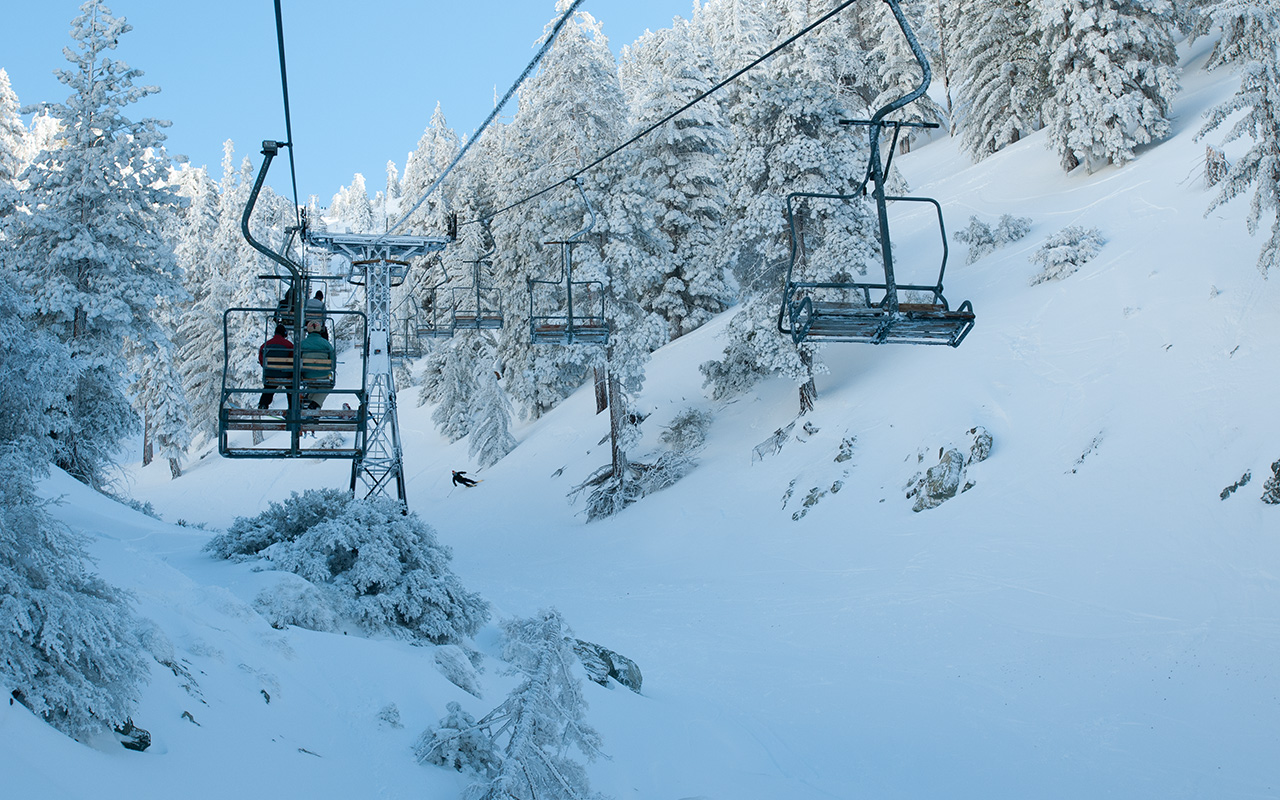 Judging by the massive crowds heading up Mount Baldy Road yesterday, I suppose it's no secret when it snows that Southern California's best skiing happens at a quirky little 'resort' called the Mount Baldy Ski Area.
With little to no snowmaking, vintage lifts (translation: ancient and unreliable), and at best variable conditions, Mount Baldy is not for the faint of heart. Put four feet of fresh snow on the mountain, however, and the outlook improves markedly.
Covered in snow, Mount Baldy's terrain is steep and varied enough to satisfy most anyone. Add in the excellent sidecountry options, and Baldy Ski rises to an inarguable gem, made all the sweeter by its preposterous proximity (60 miles?) to downtown Los Angeles.
I was up and skiing yesterday. As usual, the hoped-for light powder had already congealed into a chunky windpack, but there were still sweet turns to be had—especially once Baldy's south bowl opened up.
I did take a peek at several sidecountry spots, including the Butch Wash chutes. Conditions appear to be rapidly stabilizing, but many of these locations are either wind-scoured and bare, or bulletproof.
— January 27, 2008
Andy Lewicky is the author and creator of SierraDescents