Storm of the Half-Century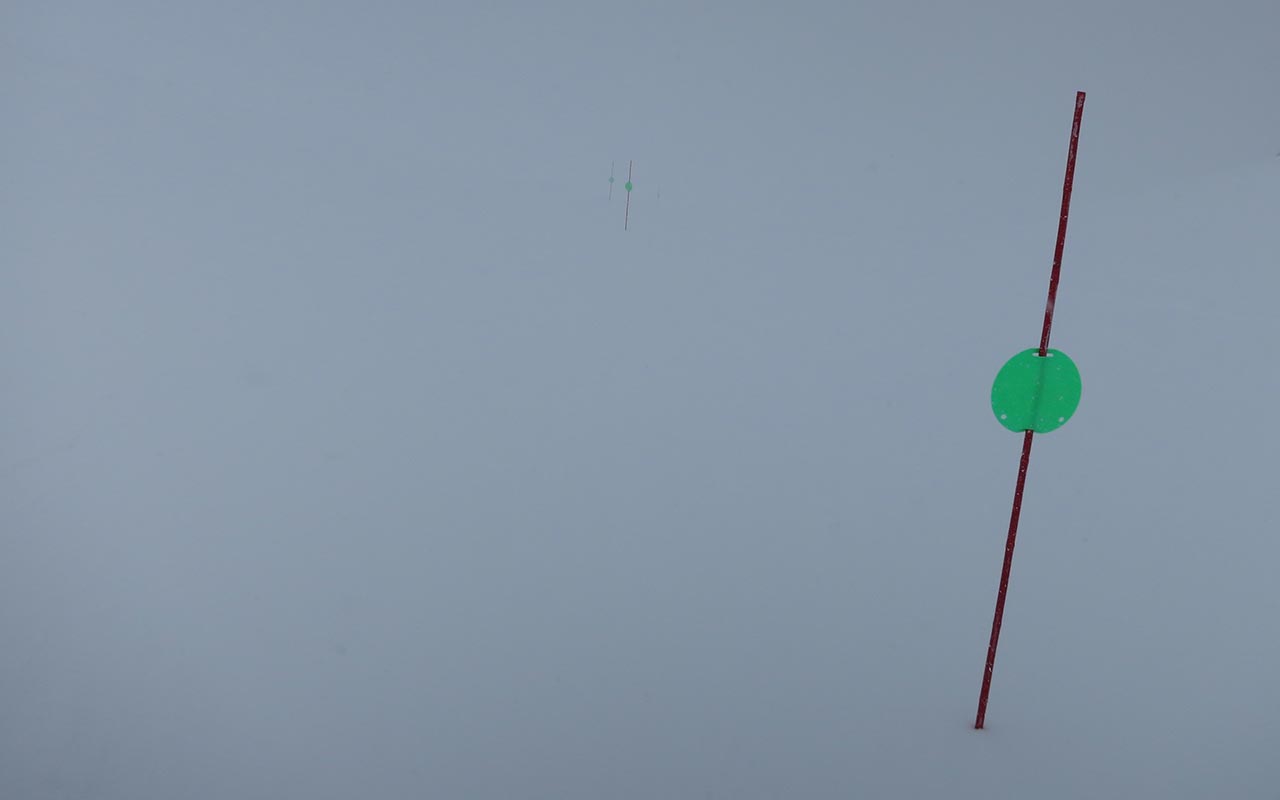 Did I really just hear the TV News say they're expecting snowfall rates of 7+ inches per hour in the Sierra? Some forecasters are also saying this may be the biggest snowfall event in the last fifty years.
Residents of Mammoth apparently got "reverse 911" calls warning them to stock up on supplies, as they may be stranded by the storm for days.
???
No rain down here in SoCal as yet, but you can bet we're keeping a close eye on the sky and the mountains. UPDATE: Lots of Rain now in West LA. Also: ESAC's advisory says ridgetop wind gusts of 150 to over 200 mph are possible.
Looks like south winds will be a factor in this storm for SoCal, which is potentially good news for the San Gabriel Mountains. Last time something like this came through, we saw 7 feet of new snow at Mt. Baldy Ski Area.
Of course, the big factor is temperature. It can just as easily pour 7 inches of rain on the San Gabriels.
UPDATE: Here in the city, rainfall has been off-and-on the past 36 hours, but the local mountains are reporting snow: 6-12 inches at Mountain High, a foot plus at Mount Baldy, and 4-6 inches at Snow Summit (South winds apparently aren't as favorable for the San Bernardino Mountains).
If those numbers sound disappointing, don't forget that we're talking about a foot of new, heavy, wet snow—a perfect base for the ski areas, and quite possibly enough to make ski touring in the San Gabriels feasible in higher locations.
For the big numbers we turn to Mammoth, which reports a stunning 5-7 feet of new snow in two days.
Obviously, there's more news than just happy skiers in the Sierra. The storm knocked out power to a million plus in the state, closed highways, and is even blamed for a few deaths. The much-feared mudslides (on burn ground) have not as yet materialized, and things are expected to gradually dry out as the weekend passes.
— January 4, 2008
Andy Lewicky is the author and creator of SierraDescents