Storm Watch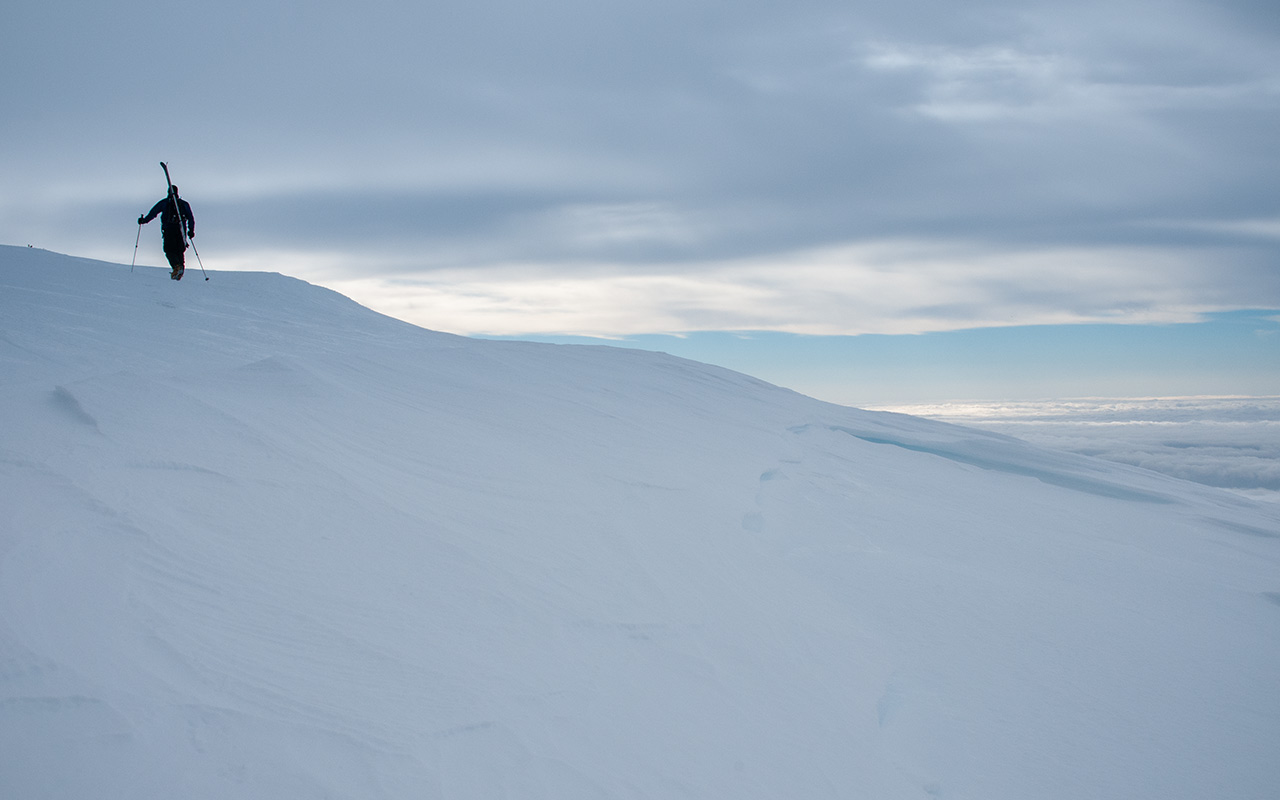 Looking out the window here at fairly menacing clouds that haven't managed to do much in the way of rain or snow in the local mountains thus far. Mt. Baldy reported a trace of snow overnight. Ie: nothing.
This storm is notable for its cold temps—very cold. I'm brewing up another cup of tea down here in not-so-sunny SoCal to chase away the shivers.
Just doesn't seem fair to see a snow level around 3600' without any snow. Lots of different reports on weather possibilities, with some models suggesting a major Sierra Storm event later this week or early next. Appears to be agreement that we're in a strengthening La Nina event, thanks to cool Pacific temps.
Take this news as you will. Historically, La Nina translates to drought in California, but I suspect we've tinkered with the climate enough to introduce a lot of confusion into historical data-based models.
Clearly, this hasn't been a banner Sierra winter so far, but if we can eek out a few big storms, at least that will keep things covered enough to keep skiing. I'm hoping for a big winter: there are a few big lines I'm eyeing that will only open up with heavy snows.
UPDATE (2/24): Somewhere around 7 p.m. yesterday, after four hours of steady rain, this storm began to turn me into a believer—right before the skies cleared. :)
Still, this was a nice punch of moisture, with (much?) more on the way. Mt. Baldy reports 12-14" of new snow, Mountain High 10-18", and Mammoth 5" new with a 15" storm total. Not too shabby for the SoCal resorts! Elsewhere, heavy rain caused the usual problems in the basin, Santa Barbara set a 24-hour rain record, and for motorists on I-5, the Grapevine became a snowy hell.
Thanks to very cool temps, backcountry lines could be skiable much lower than we've seen in the San Gabriels so far this year, but don't go racing out to try them. You could hit only the most conservative lines in the b.c. and watch every turn like a hawk, but why bother? Continued new snow and stormy weather should make in-bounds skiing your mode of choice through the weekend. Be patient—and safe!
UPDATE (2/25): Wow, wow, & wow!
Well, they say cut-off lows are the forecaster's nightmare, and it's easy to see why, as last night's forecast of occasional showers turned instead into a gutter-busting sustained heavy downpour. Rainfall totals and forecasts have jumped overnight. They're now calling for 2-3 inches of coastal-area rain and 4-6 inches of foothill-area rain today before the big storm hits.
The tragic part of the forecast calls for the cutoff low to delay the arrival of the main storm, allowing it to pick up subtropical moisture (the dreaded pineapple express). This will push the rainfall totals up even higher, but it will also push up the snow level, from a current 5000' to 8000' or higher, destroying all that precious white stuff that's been laid down at the lower elevations. That won't impact the higher backcountry elevations, but it will nuke most of the local ski areas' snowpacks.
If you can get there, Mt. Baldy Ski Area looks like the way to go today (though expect delays/a late start as they work to dig themselves out).
UPDATE (2/28): Add another wow.
I figured the storms were about finished yesterday, with widely scattered showers here at home that seemed to be petering out as the day went by. Then last night I was awoken by the sound of heavy rain that didn't seem to quit until morning.
In case you're wondering what happened in the local mountains, Mountain High reports 12-20" of snow overnight, and Mount Baldy reports 18" of new snow on top of yesterday's 6-12" wet dump. Again, lots of warnings about weather, road restrictions, lift delays, closures, etc.
Stay out of the backcountry today!
But still...Wow.
— January 22, 2008
Andy Lewicky is the author and creator of SierraDescents