West Baldy Report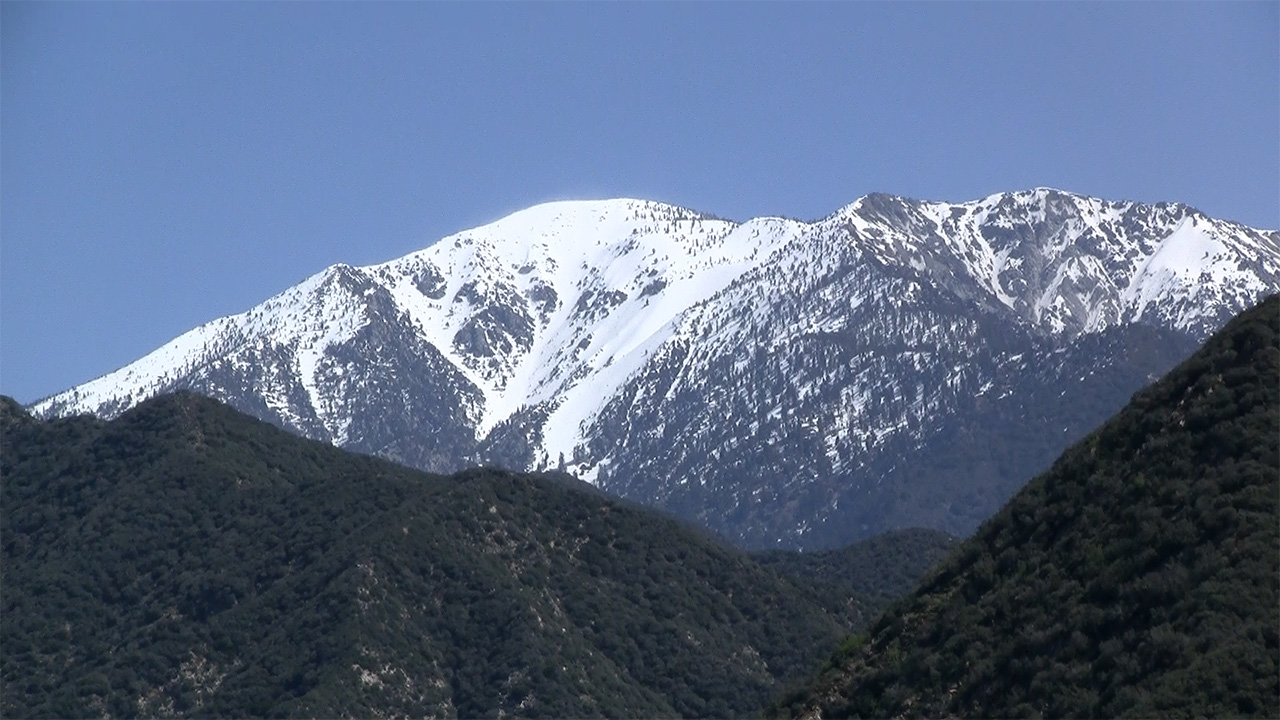 Yesterday I climbed up West Baldy with a partner and then skied down to the hut. We started the day around 7:30 at Manker Flat, carrying skis on packs to the hut, for a nice 2000 vertical foot warm up hike. From the hut, we were able to skin up the rest of the way, zig-zagging up the south side of Baldy Bowl.
Conditions were quite warm.
Even in January, solar radiation on the Bowl's easterly and southeasterly aspects had triggered a few wet slides. With current temperatures, you probably wouldn't want to be up there after 2 p.m. or so. More interestingly, we observed numerous slab avalanche remains from the past storm. These formed overwhelmingly on northeasterly ridgetops where wind-loaded snow had piled atop an obvious and very slick ice crust in the 9000' to 10,000' elevation range.
Based on our very informal tests, the snow has since bonded well to the ice, making for a stable snowpack until the sun nukes it. But this would likely be a layer worth watching as the season develops. Perhaps more importantly, it was certainly eye-opening to see so many naturally-triggered slabs. I don't expect that when I'm in the San Gabriels. To be fair, these slabs were all quite small in both volume and area, and very localized. But there were many of them, especially along West Baldy's southeast ridge.
Atop West Baldy's summit, we peeked over the edge to scout the North Face. Here, we saw spotty but skiable coverage that was very icy—possibly life-threateningly so. A fall on this steep, icy aspect could easily be nasty. Neither of us felt any temptation to try to drop in. Also worth contemplating is where that ice crust is relative to the north facing snowpack, and whether or not subsequent layers are as firmly attached.
We skied west for one or two hundred vertical feet to enjoy making turns with downtown L.A. in the background. I've long wanted to grab a complete descent of Baldy's western face (the side seen from the city), but conditions turned essentially bare just beyond the summit ridge. Still, check out this steep and rugged drainage if you get a chance. It's a very wild side of the mountain, skiable or not, and the view alone is worth the extra climbing.
Until more snow arrives, expect good coverage but hard snow on Baldy's upper slopes. Lower down, including Baldy Bowl, expect worsening coverage and highly variable conditions that will test your ability to stay upright. The chutes, including the Girly Man, do not have enough snow in them for safe descents.
— January 20, 2008
Andy Lewicky is the author and creator of SierraDescents