San Gabriel Backcountry Warning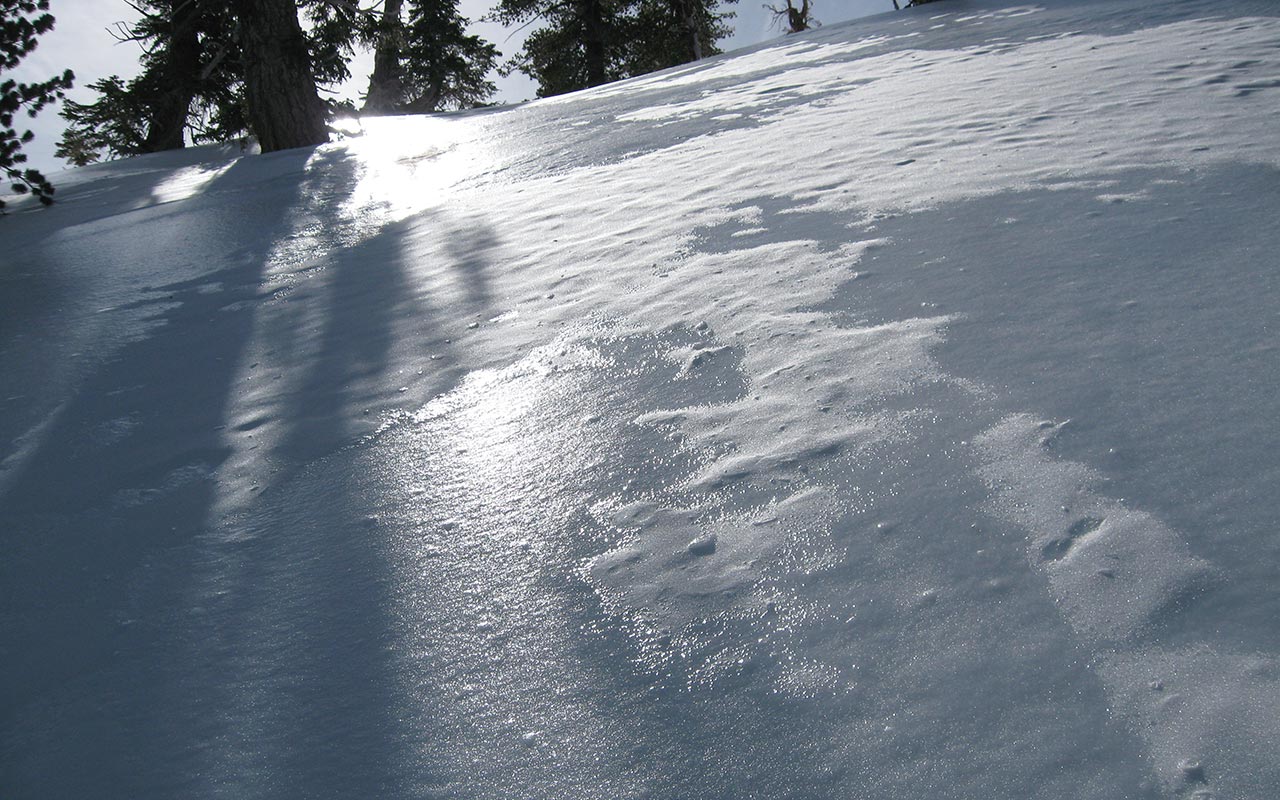 Travelers in the San Gabriel Mountains should be alert for unusually treacherous icy conditions on all north and shaded aspects (including NE and NW) between approximately 6000 and 8500 feet. I believe what we're seeing is the top layer of snow that covered the ice crusts from the last storms has melted away, revealing smooth glittering clear ice.
These icy patches are particularly dangerous because they're not apparent from a distance. Drifted snow and corn blends almost perfectly with these ice patches until you're right on top of them.
Be aware also that in some cases, a very thin layer of soft snow covers the ice, making it completely invisible. Safe travel across these ice crusts is impossible without an ax and crampons.
I found these conditions ubiquitous within the Cucamonga Wilderness today, including aspects off Bighorn Peak, Ontario Peak, and Cucamonga Peak. Presumably, these ice crusts will be found throughout the range on north aspects in the transitional elevation zones where rain fell on snow.
I believe the worst of the ice will soon transition toward hard/frozen corn if these very warm temperatures persist—but that will still make morning travel potentially hazardous. Expect also to find lower elevations quickly melting out. For now, don't be caught unaware. Climb it before you ski it, take your ice gear, and treat all steep shady north aspects with great caution.
UPDATE (2/11/08): I just spoke with the Mount Baldy Visitor Center. They are strongly recommending against snow travel in the Icehouse Canyon area, and also confirmed there have been several fatalities due to people slipping on ice, including yesterday. Please be safe out there!
— February 10, 2008
Andy Lewicky is the author and creator of SierraDescents