Sierra Snow Update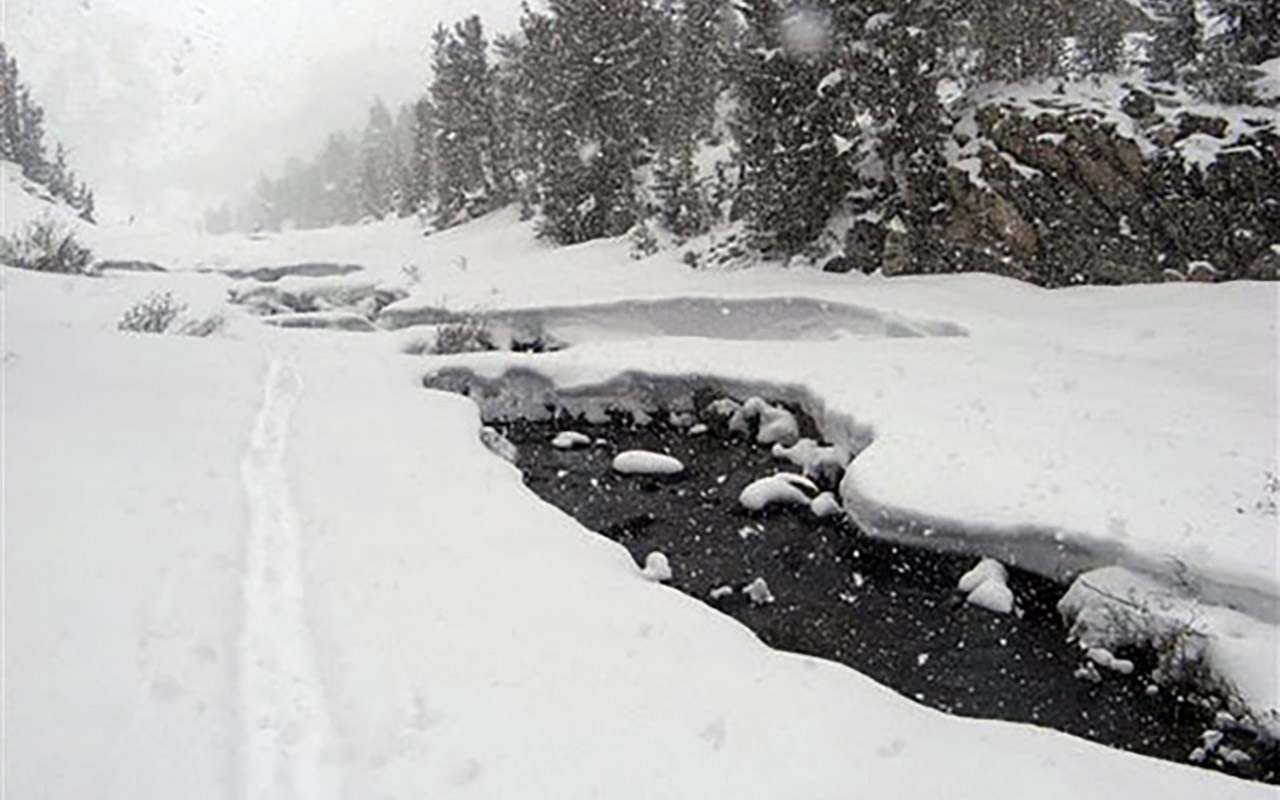 SMS Leader Alvin Walter sent me a few photos from the Sierra's Rock Creek drainage over Memorial Weekend. Alvin encountered 'full winter conditions' with up to a foot and a half of new powder. Looking at all that gorgeous snow, all I can think is, where were you three months ago! Sounds like those of you who braved the mixed forecast over the weekend got some excellent late-season skiing.
Farther south, people are reporting about a foot of new snow above 10,000' in the Whitney Region. With the switchbacks above Trail Camp completely covered, that's going to be more than enough to abort summit bids for most parties. So, for the time being, expect challenging conditions if you have hiking or climbing plans in the Sierra.
As for skiing, it's hard to say what you'll find over the next few weeks. With such a wide variety of conditions across the range, from sun cups to ice to bare rock, that foot or so of new snow has a lot of work to do to make for sustainable skiing—especially when you factor in an unfiltered June sun. It may be that Memorial Day was the last big hurrah for Sierra Skiing. Or maybe there are a few fine stashes still waiting to be found.
— May 29, 2008
Andy Lewicky is the author and creator of SierraDescents