Williamson Still Hard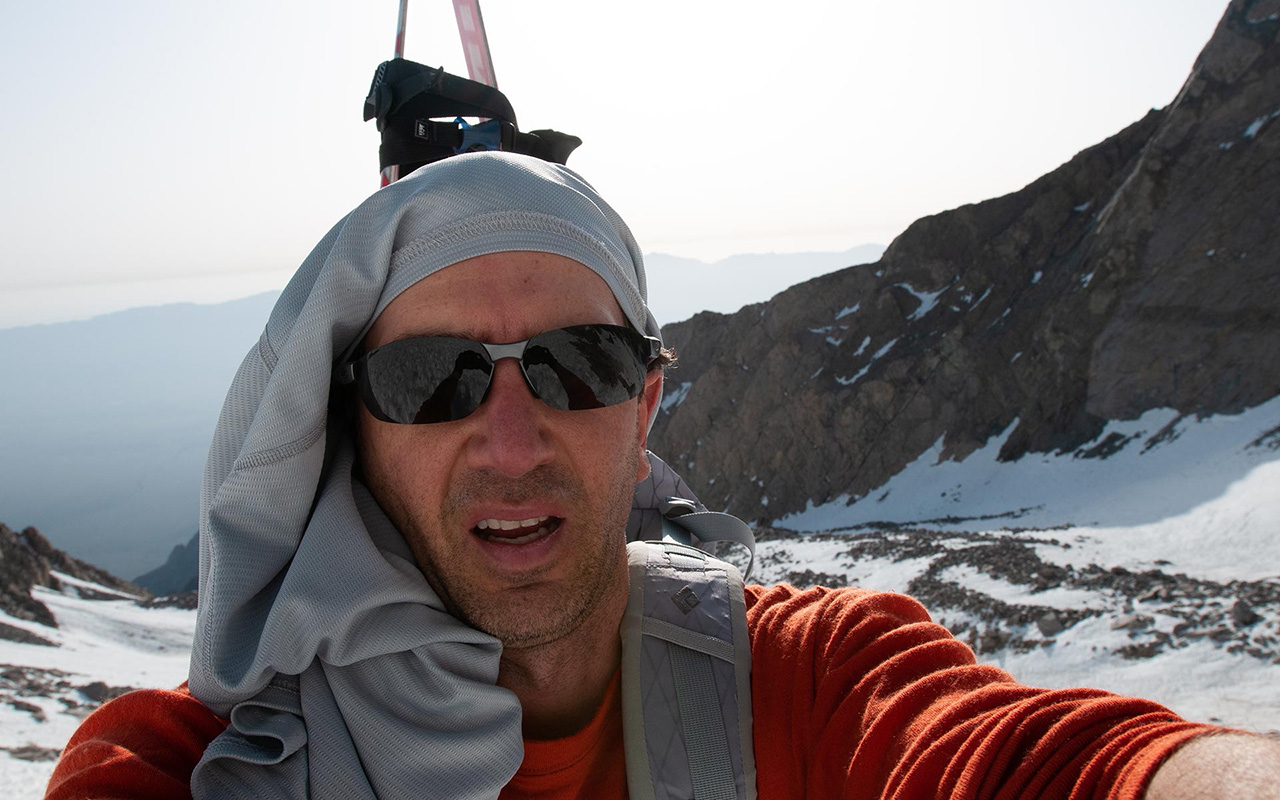 This just in: Climbing Mt. Williamson is still Hard. Really Hard. SierraDescents personally verified this yesterday, with an ascent and ski of the south-facing couloir between Mt. Williamson's East and West Horns, accessed via the Bairs Creek Cirque.
Ironically, I had no intention of trying this route this year, but a friend was interested in doing it. That got me thinking about trying to climb the horns, and ski the south-facing chute from the notch. Ended up doing it solo because of schedule snafus.
Climb through lower Bairs approach was abominable. Snow on south aspects was abominable. Skiing the chute was...abominable. Great line, though.
Couldn't make the east horn because of difficult class-4 climbing and R.J. Secor's ambiguity. Lots of exposed, nasty rock on both horns, though the west horn from the notch was a comparatively moderate class 3 climb and scramble. This is probably going to do it for me this year. I've had enough sun cups and shark fins to last a lifetime!
See also: skiing the Bairs Creek Cirque
— May 11, 2008
Andy Lewicky is the author and creator of SierraDescents
Xavier "Iron Balls" MacGillicutty May 11, 2008 at 12:15 pm
Bwahahaha! And here I am in Croatia, actually a little jealous you did this without me (again!) Can't wait to read the TR :)
Bill Henry May 28, 2008 at 7:53 am
Nice job Andy. That's a really nice line. I'm looking forward to a healthy 2008/09 season so I can join you on these sufferfests.