Lone Pine Peak: Another Look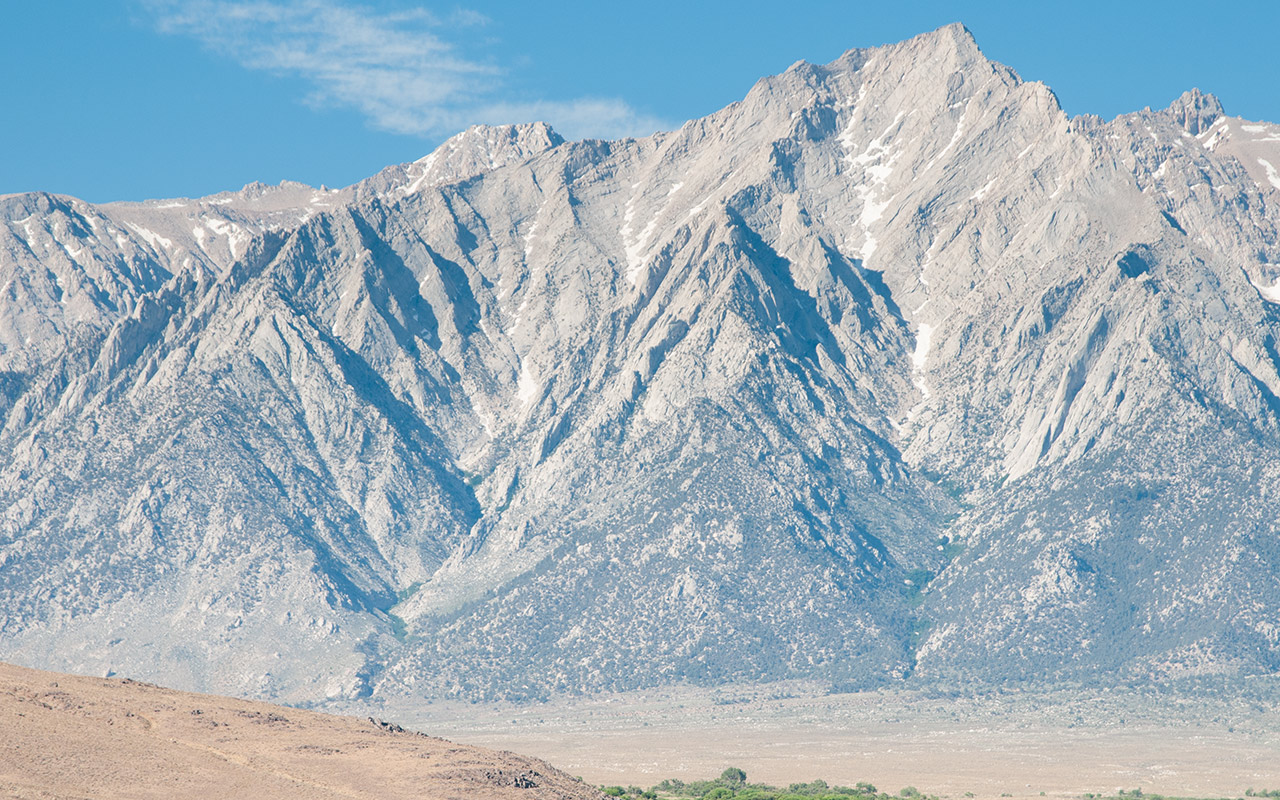 When I skied Lone Pine Peak's East Couloir this spring, I forgot to photograph LPP's northeast face in its entirety. Here's a recent shot of the line from Highway 395 near Independence, showing the entire face and drainage right down to the desert—all 6500 vertical feet of it.
Looking at this view, it's easy to see why I doubted the route would be continuous to the summit.
And this angle if anything de-emphasizes the actual steepness of the upper headwall. I have to say I think this is one of the most aesthetic skiable lines in the entire range. Part of what makes the route so special is the unlikely connection between the lower drainage, the slabs of the northeast face, and then the (hidden in this view) east couloir to the summit.
In Lone Pine Peak, you get a huge summit descent to the Owen Valley desert in a strikingly short horizontal span—reminiscent of Mount San Jacinto's Snow Creek Route. I'm going to have to repeat this one someday. It was extraordinary.
— July 11, 2008
Andy Lewicky is the author and creator of SierraDescents