The San Francisco Peaks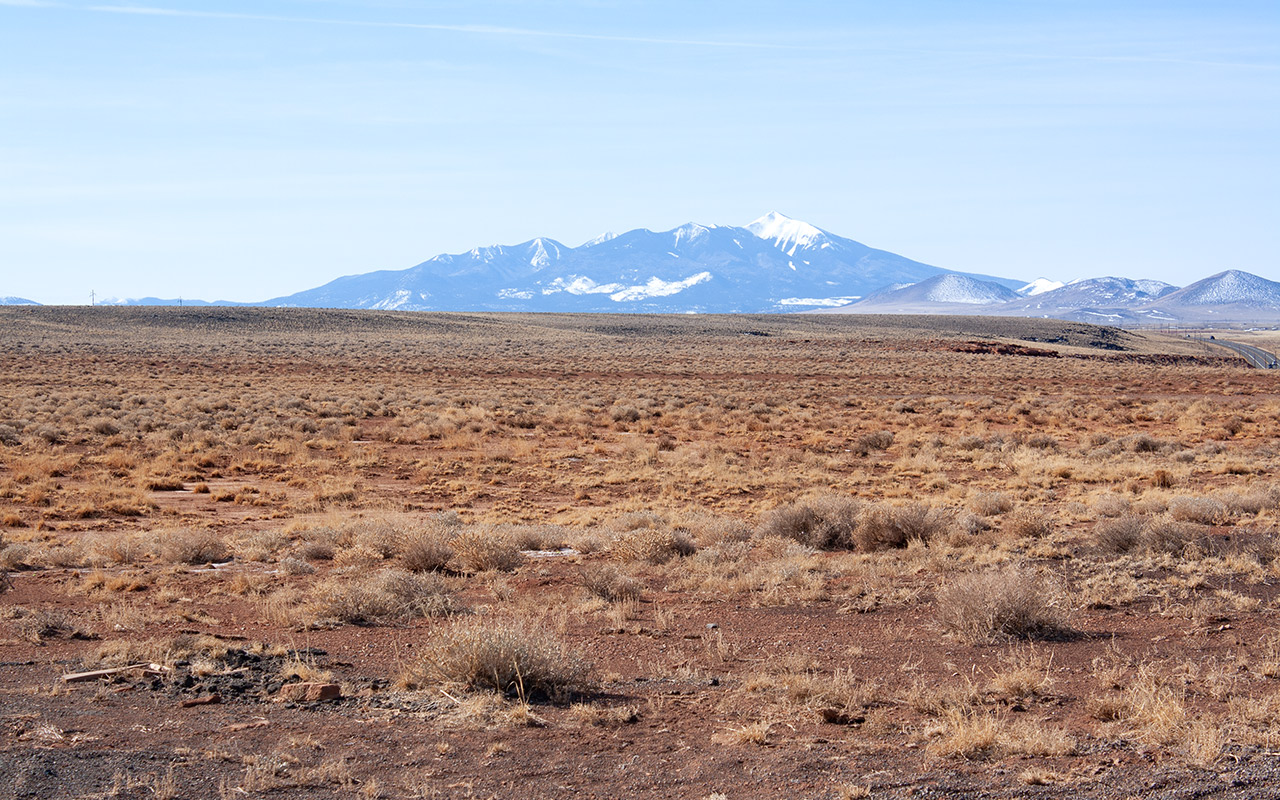 If there's a prettier mountain in the world, I don't want to know about it. Here's my hometown mountain, the San Francisco Peaks (Arizona's high point), as seen from the north. The prominent snowfield off the main summit, with its three fingers, is Abineau Canyon—certainly one of the biggest, most aesthetic backcountry ski descents in Arizona.
I'm not sure if Abineau is the most active avalanche path on the mountain, but it is easily among the most spectacular, capable of throwing down massive slides. Such nightmarish possibilities have always kept me away during midwinter months, though this remains high on my list of must-do descents (I'm not counting a low-snow tour I did down the summit ridge in late April).
— February 21, 2009
Andy Lewicky is the author and creator of SierraDescents
Denny Cicak June 30, 2010 at 9:14 pm
Under the right conditions, like after a good spring freeze, this could be a good run. Has anyone skied from the top of Humphreys down the north face chutes into Abineau canyon to give us a report?