Snow!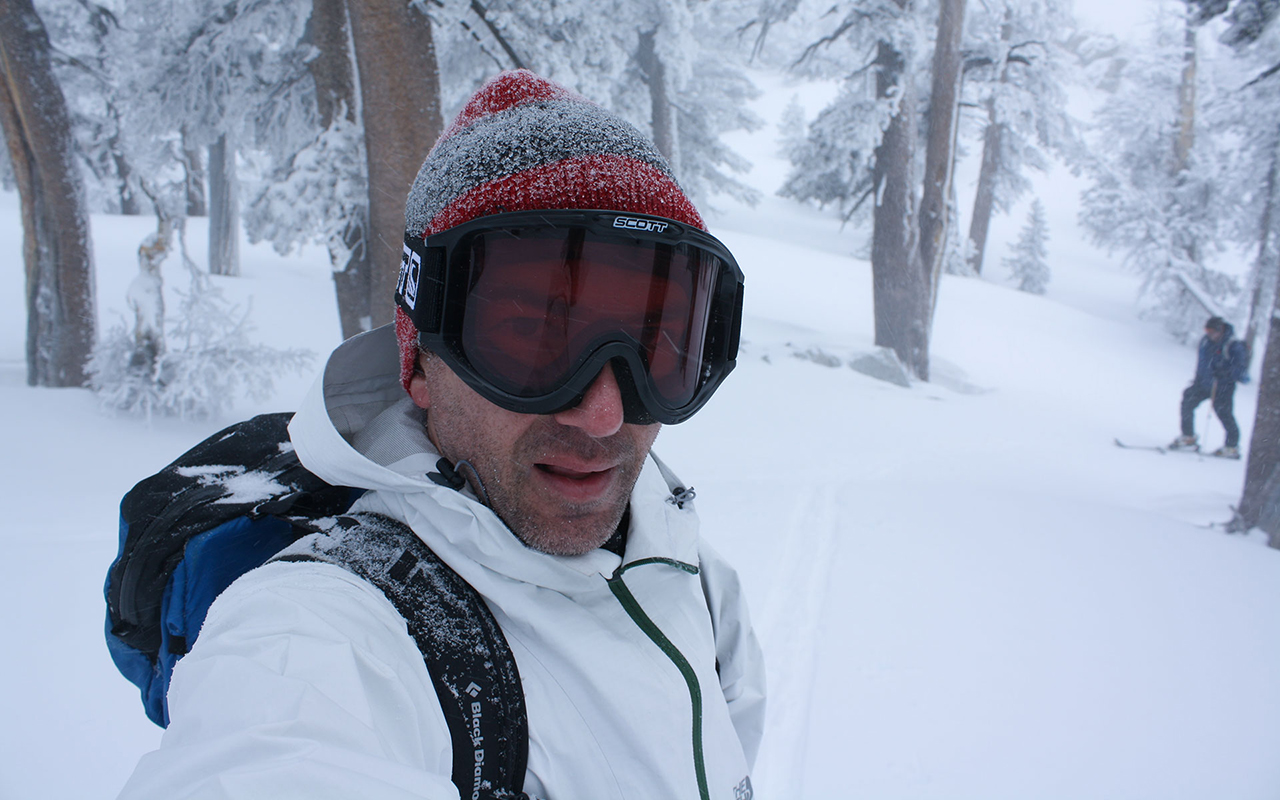 It feels like the SoCal ski season just got a last-minute governor's reprieve. As of Saturday morning, this series of storms has left a reported 36" of new snow at Mt. Baldy Ski resort, 18-24" at Mountain High, and 10" in the Southern Sierra.
Be aware much of this snow fell on bare ground or bare ice, and a lot fell in a short span of time, making backcountry travel potentially hazardous this weekend until the snowpack has had time to settle. If you can't abide resort skiing, choose conservative low-angle terrain and assess conditions carefully.
This snow is going to be with us for a while now, so there's no need to rush. Be safe!
— February 7, 2009
Andy Lewicky is the author and creator of SierraDescents
Roy V March 24, 2009 at 7:29 pm
Great article, with nice pictures. I especially enjoyed these poetic lines:
"As cold-smoke powder swirls about me, I settle into an effortless rhythm of smooth, flowing turns.

Ancient powder memories awaken, transporting me across time and space to Big Days of ski years past.

This sensation—this floating, airy dance—there's really no way to describe it, is there?

It is an unforgettable wizardry of snow and gravity that keeps us coming back, through good times and bad, for as long as our legs will carry us."

Thanks for sharing!