On the Chairlift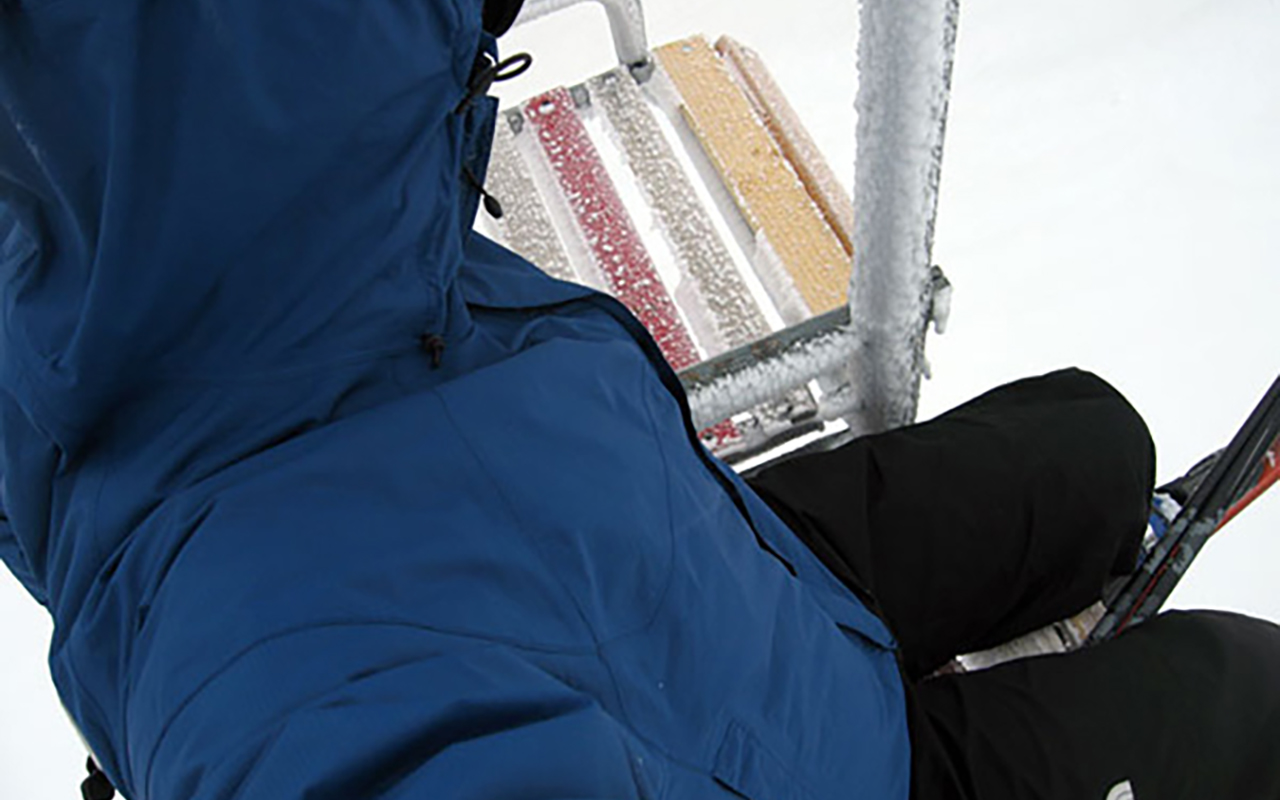 Went up Sunday to ski in-bounds at Mount Baldy. It was one of those kinds of days that only a mother could love: high wind, no visibility, and cold, damp air that coated everything in ice. As for the skiing, the new snow was scattered in drifts everywhere like washboard ruts, forming a patchy covering over the frozen spring corn beneath.
Pretty darn ugly conditions.
Luckily, Mount Baldy will sell you a ski-by-the-hour ticket if you ask for it, and after about an hour so of rattling around in the whiteout, I'd had enough. Cashed in my ticket and headed home.
My sense is that this latest storm didn't do much for the Southland Mountains. Probably only a few inches of snow at most, and most of that blown off to kingdom come. Up north, however, accumulation totals were respectable. Weather is supposed to go back to warm and dry, which should set up some nice skiing later in the week.
— March 23, 2009
Andy Lewicky is the author and creator of SierraDescents