Baldy Aerial View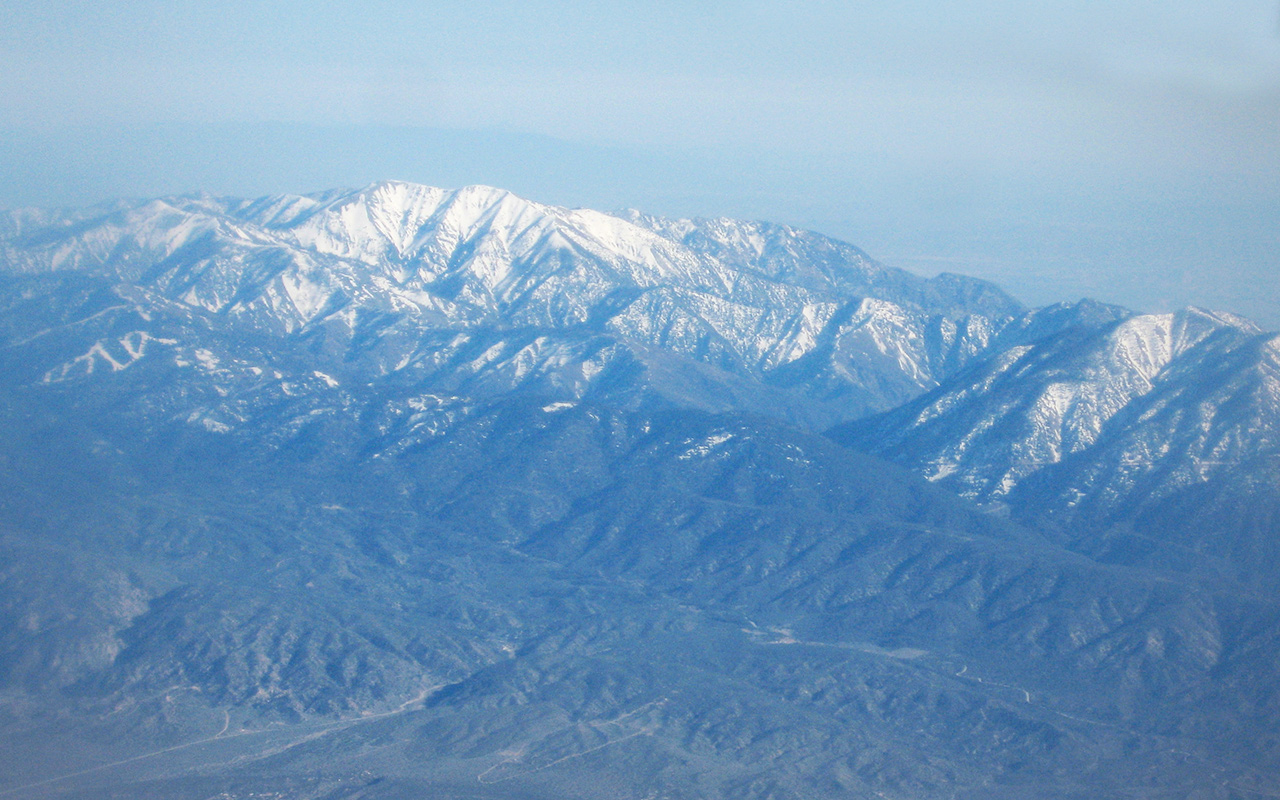 Back home now in sunny Southern California. Here's a look at Mt. San Antonio's north face as seen yesterday through the plane window. I was hoping to catch a peek at San Jacinto's north face, but our flight path took us to the north. Looks like Baldy's north face still has plenty of snow for skiing.
Of course, you've still got to climb up there, ski it, climb back up, and then hike all the way down to your car. Or maybe cut across the Devil's Backbone to the ski area. As for the Sierra, sounds like things are mostly stable, but unsettled weather is expected this week, with the possibility of snow Friday. That may be enough to keep me skiing locally this coming weekend.
— April 6, 2009
Andy Lewicky is the author and creator of SierraDescents
Scott April 6, 2009 at 6:47 pm
No word on the Baldy Bowl?
Andy April 7, 2009 at 6:27 am
Last I saw (which was 2wks ago) it looked pretty sparse. If anything's up there, I imagine it's just individual patches of snow, but they're probably skiable for the truly dedicated. Anyhow, forecast has two snowmaking storms arriving this week, so the weekend could be a different story.
David Leggitt April 7, 2009 at 10:34 am
Hey,
I grew up in Burbank and I now live in Juneau. You guys ride backcountry in SoCal? I didn't get into backcountry until I moved up here, but I think it's amazing that you guys ride backcountry up there.
wow
Dan April 7, 2009 at 12:06 pm
I can tell you it's been raining off and on in the bay area today (sometimes heavily). It's almost certainly gonna snow up in the Sierra, since these storms tend to track to Mammoth from here. I'll be ripping up Kirkwood on Friday ... last hurrah of the season for me. Didn't expect the possibility of a powder day. What are your targets in the Sierra this year? After I finish my MBA program, I have a goal of climbing CA's 14ers. I've only done White Mountain Peak so far, but would love to do a few as ski mountaineering trips.