Chair 9, Dust, Winter Storm Watch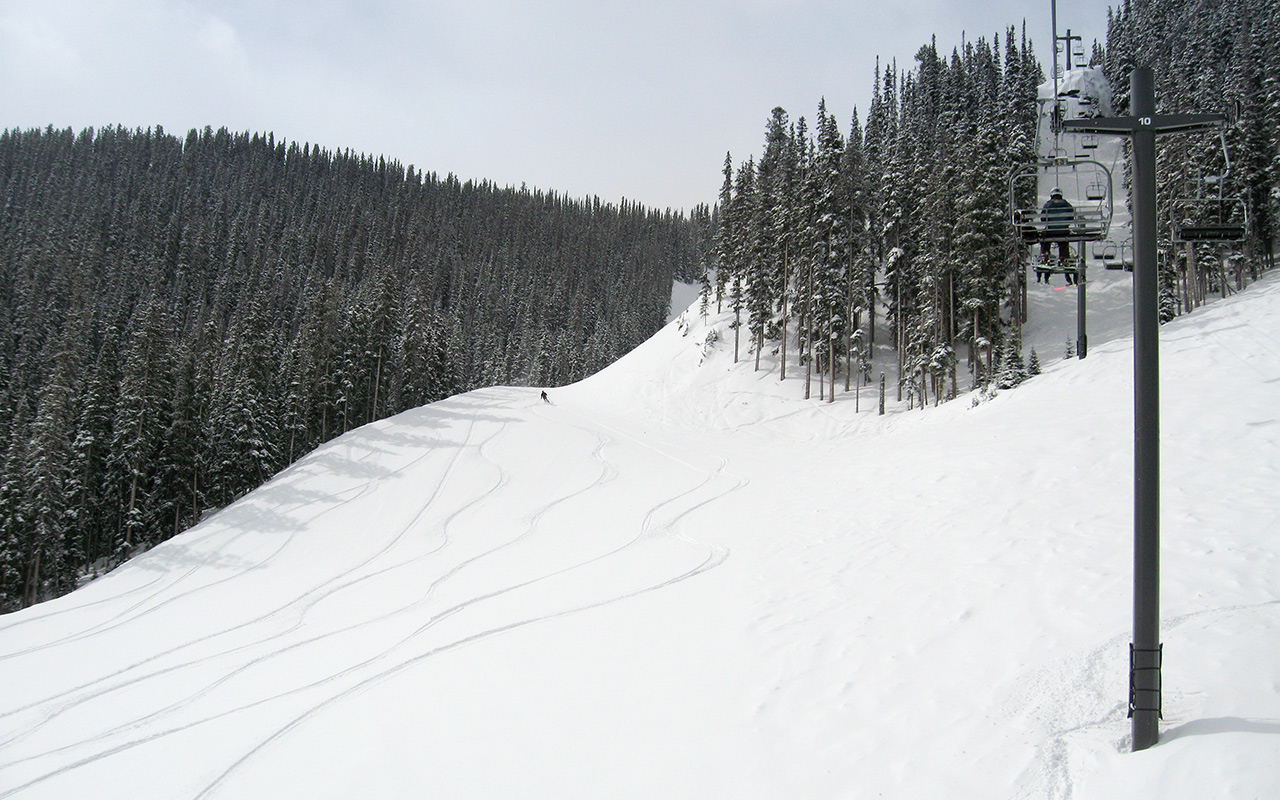 What a funny trip this has been. I really agonized over whether or not to go, and finally decided at the last minute, thinking I'd enjoy some late-spring skiing. And then this happens...day after day of fresh snow. More snow overnight. Chair 9 was brilliant this morning: fresh tracks and even a peek of sunshine to put the sparkles on everything.
New snow blew in later today, but this batch was red-tinged, mixed with dust from Northern Arizona and Southern Utah. Dust, I've discovered, does not make for such great skiing. Runs like you've waxed your skis with pine sap. We're supposed to head home tomorrow, but they're forecasting a big storm tonight, and if Lizard Head Pass closes, well, I guess we'll just have to stay and ski another day.
— April 3, 2009
Andy Lewicky is the author and creator of SierraDescents