Predictions?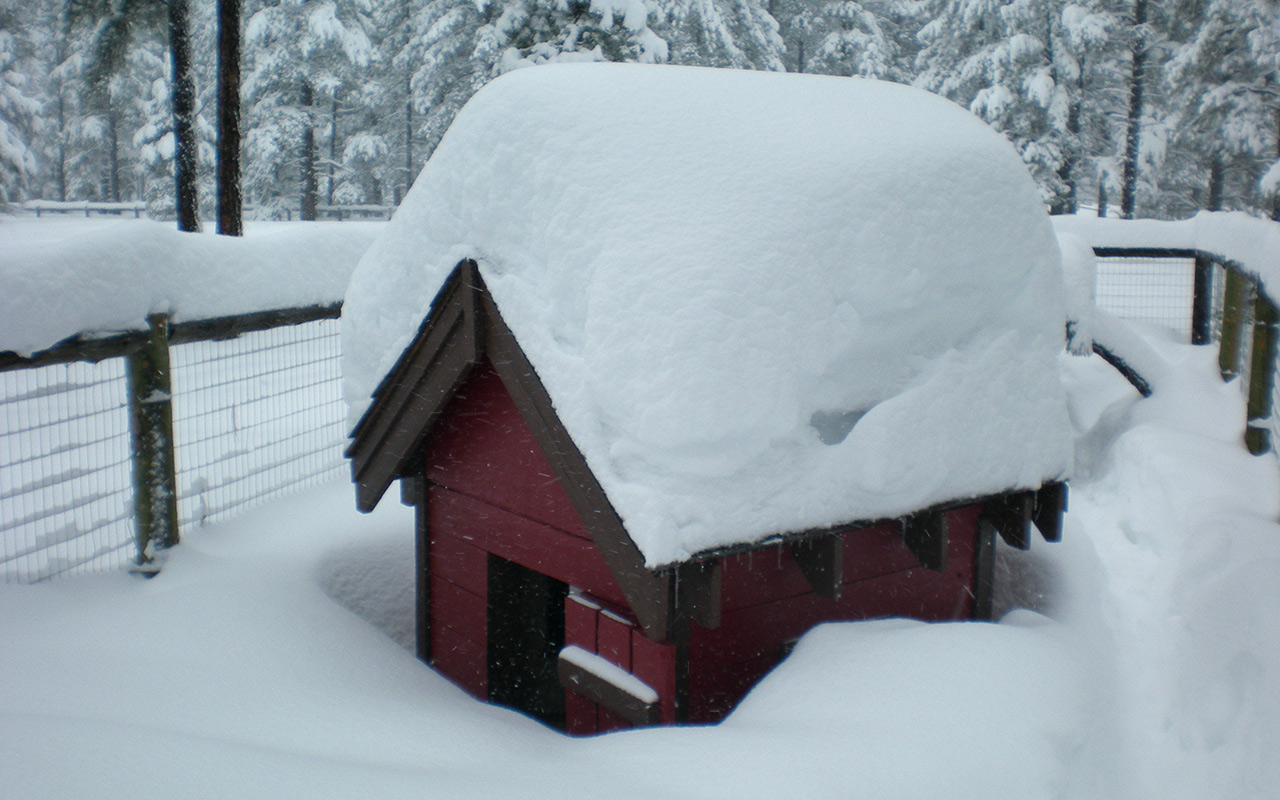 Some time ago, my mom began what is now an annual tradition: the prediction, every Fall, that the upcoming winter is going to be "The Big One." One would assume this strategy would guarantee that when The Big One finally did arrive, my mom would have successfully predicted it, but unfortunately she had the bad luck to begin her forecasting career at the start of an exceptionally dry decade.
Winter after winter would thus come and go in our hometown of Flagstaff, Arizona, leaving us in shirtsleeves on Christmas, grumbling helplessly as the local ski area struggled to open. Lately, however, my Mom's been on a bit of a winning streak. Which bring us to this coming winter...
For anyone who spent any time at a Southern California beach this past summer, it's been pretty obvious that a La Nina winter was coming. The ocean has been cold, cold, cold, producing a cool foggy summer along the coast (113° diversions aside). Past experience suggests La Nina means bad news for California skiers. But there's no way to explain away these very strange October storms that we're having. So which will it be: Big Winter or Bust?
I'm going to modify my mom's strategy a little and suggest that whatever happens, we're going to have an unusual winter. That's my prediction. Expect the unexpected. Strange storms, strange warm and dry periods, strange mountains. Count on it.
— October 21, 2010
Andy Lewicky is the author and creator of SierraDescents
Jeff Steele October 21, 2010 at 10:36 am
Any winter in California will be better than my upcoming winter in Florida, where the closest thing to skiing I'll get is reading your trip reports. Since I'll be living vicariously through you for the next few years, Andy, you really need to get out there and climb a lot of peaks this season...mainly so I have stuff to read from back home in the Sierras!

Good luck on the upcoming season!
Scott October 21, 2010 at 1:28 pm
I'm hoping it's at least a medium one. I'll have more free time this winter and want to check out some more of the Sierra! Was up above Big Pine Creek this last weekend and saw all sorts of things I want to ski.
Dan Conger October 23, 2010 at 12:08 pm
Hoping for a big one. Kirkwood may open next week after the storm tomorrow. Bay area is due to pick up 2-3" of rain, that means good snowfall in the Tahoe area.
stuart ebert October 26, 2010 at 7:26 pm
"Wild weather" noted around the country is the direct result of government weather modification experiments. Unprecedented wind storm across midwest today is just latest example.
James Fleming from Colby College, Maine is leading civilian expert on the subject of climate engineering. He recently spoke on the subject before the American Association for the Advancement of Science in New York and will speak on the subject tomorrow, Wed, Oct 27 at Oregon State.
We are embarking on the greatest public works project in history - managing and controlling the climate. Very scary stuff.
Bill Johnson October 27, 2010 at 2:37 pm
You're gonna take a walk in the rain
And you're gonna get wet
I predict