Finding Backcountry Partners in SoCal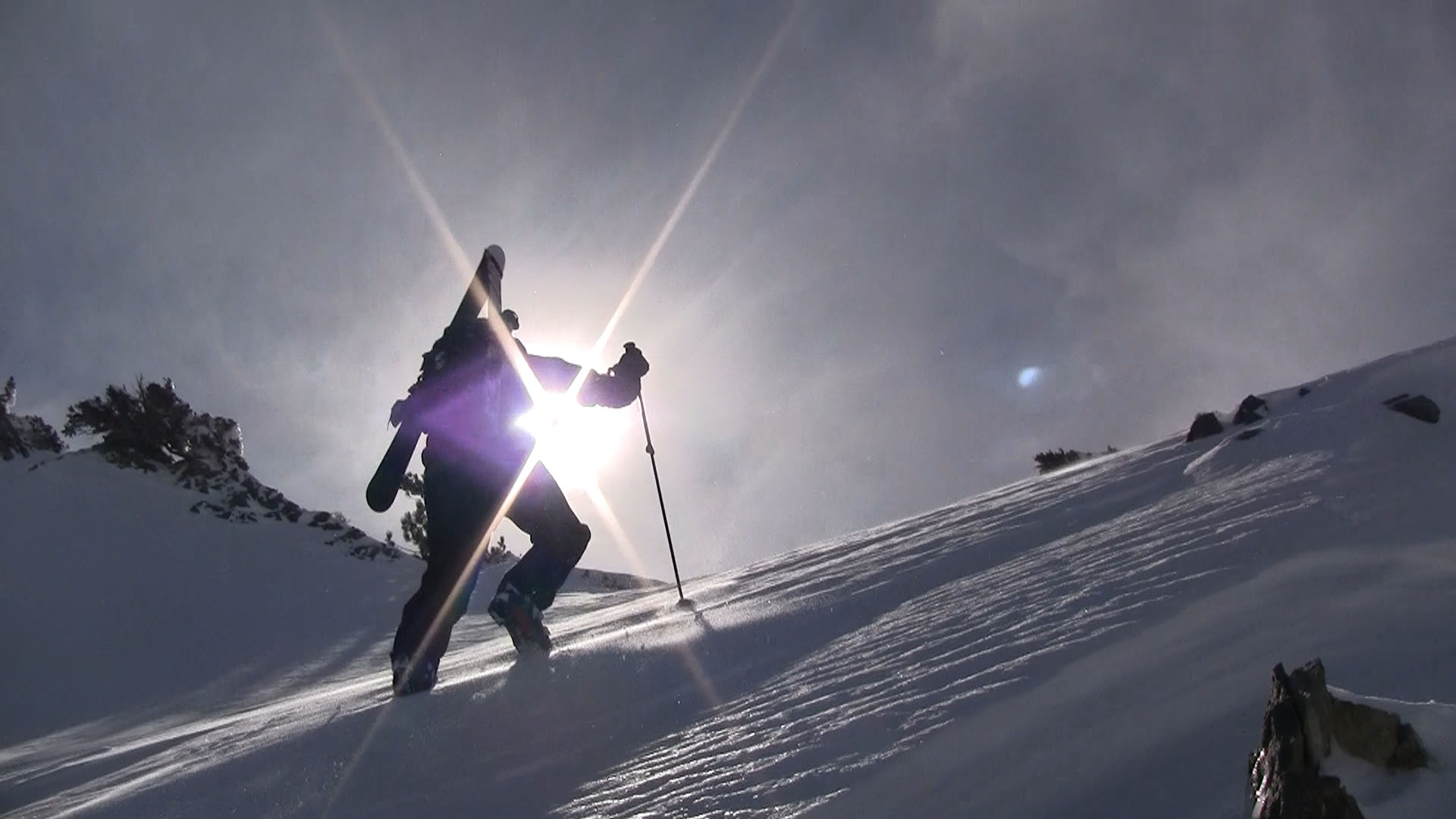 One of the more common questions I get is from people who have just moved to Southern California, and, having discovered there is actually backcountry skiing in the area, are wondering how to find partners to ski with (as well as where to go). There are a few possibilities I can recommend. And if you know of anything I haven't thought of, please feel free to share it in comments below.
Andrew McLean wrote an article suggesting the best way to find a good backcountry partner is to be a good partner yourself. In that regard, I definitely prefer skiing with people who are self-contained: they've got all the gear they need, they know how to use it, and they know where they're going. My ideal potential partner is perfectly capable of going out solo, but chooses to ski with partners because it's safer and more fun.
If that's not quite you, a good place to start is a Level I Avalanche course. The Level I is to me a sort of gatekeeper. It certainly doesn't give you all you need to know, but taking a course shows me you're serious about snow safety and willing to invest time and money to learn about it. Jeff Pierce does teach Level I courses in SoCal (unfortunately he doesn't have a website). Otherwise, you've got to drive up to Bishop, where SMG and SMI and several other guide companies offer the full I-II-III sequence.
Note that taking an avalanche course puts you in direct contact with like-minded people—ie, potential backcountry partners.
In additional to avalanche education, once again SMG and SMI also offer backcountry skiing courses and trips. These offer excellent opportunities to develop and sharpen your skills, as well as meet ski partners.
Locally, there are a few groups who organize backcountry skiing trips. The oldest and most storied is the Sierra Club's Ski Mountaineers Section Angeles Chapter, which in its heyday welcomed complete newbies and offered a sequential program to train them all the way up to Group Leader. The SMS seems to have lost a little bit of steam lately, but to my knowledge they're still going, and remain an excellent place to start any SoCal partner search. San Diego skiers should definitely check out the San Diego Backcountry Skiers meet-up group, and the San Diego Ski Club.
On the Loose, the outdoor club of the Claremont Colleges, is fairly active in the San Gabriels, and I think they've got a few backcountry skiers among them. Not sure if you have to pose as a college student or not, but how hard can it be to fake a student ID these days? In any case, any club that runs speedo climbs gets my endorsement.
Shifting to technology, you can post partner requests on hiking and climbing forums. The best for SoCal skiers are The San Gabriel Mts Forum, The Mt. San Jacinto Forum, and The Whitney Portal Store Message Boards. For Sierra skiers, The Backcountry's Message Boards can't be beat. Note that finding partners online is a lot like internet dating: there is a wide variety of people out there. My recommendation is to always meet inbounds first if you can, spend a morning hitting the lifts together, and decide then if you're compatible for more ambitious outings. Alternately, you can agree to meet sight-unseen at the bottom of the Bairs Creek Cirque and see how that works out.
Moving on, believe it or not you can often meet backcountry partners...in the backcountry. Choose a heavily-traveled route on a weekend, show up with your gear, and act friendly-like when you spot someone else who appears to know what they're doing. Obviously, you'll need to look like you know what you're doing as well. The perfect spot for this tactic is of course Baldy Bowl via the Ski Hut Trail—though, as I've noted recently, Baldy Bowl is not always a safe place to go, alone or otherwise, so be prepared and be careful.
It's helpful to know who you are in the backcountry. Are you a speed demon on the uphill? You're not going to match as well with a slow-but-steady climber. McLean once again notes that the easiest partners of all to find are the so-called Extremists. Risk Takers abound in the sport, but they tend to partner poorly with more conservative mountaineers. In any case, the rarest backcountry skiers (sadly) are those who are both highly skilled in snow safety and highly cautious around storms (ie, fresh powder). I find my own sensibilities vary depending on the time of year, and what it is I'm trying to ski.
Finally, summer is an excellent time to lay the groundwork for a successful partner search. Hike the routes you're thinking about skiing. You'll get in shape, and you'll know where you're going when winter comes. Put it all together, and you'll be able to send invites to people to join you on a fun tour, rather than asking people to shepherd you up a route you've never seen before.
— January 21, 2011
Andy Lewicky is the author and creator of SierraDescents
Brent January 24, 2011 at 3:33 pm
Well here comes a shameless plug since you asked... I recently started a meetup group for backcountry skiing in Socal, the Sierra, and beyond. We're a new group and still gaining momentum and getting to know each other but we've already had a few really good days out, including a noob day for people who may never have even skied.
Andy January 24, 2011 at 8:35 pm
Brent,

That's awesome! Thanks for the info. Here's the link:

Brent's Rockin' SoCal Backcountry Skiing Group
Cedric January 26, 2011 at 11:31 am
SGWA board is also a good place to look for partners http://members.boardhost.com/sgva/
Andy December 20, 2011 at 9:47 am
Note too the San Diego Ski Club: http://san-diego-ski-club.org/
Jen December 19, 2016 at 1:18 am
Hey Andy,

I'm an avid outdoor enthusiast, and have done 4 season high alpine camping, hiking, backpacking. Intermediate skiing and snowboarding experience.

I run the MIT Outdoor Club in Southern California, and would love to put together a beginner backcountry trip (small group).

I'd like to hire a guide for a weekend day trip. If you are interested (or have any recs on ppl or good beginner places to go), would love to hear from you! :)

And awesome blog, by the way. Love this snippet of yours in particular:

"It is comforting, all these years later, to know that in many ways I am still that same kid with his face pressed against the glass. I still love to look at mountains. And I still—always—love to look for ways to ski them. The difference today is that instead of gazing at the summits of the Rockies, or the Wasatch, or Arizona's San Francisco Peaks, I find myself looking instead at the formidable granite faces of the great range to the West—the California Sierra, and the ever-surprising subranges encircling the Los Angeles Basin.

And perhaps the most significant difference of all is that when I see a mountain today, and I find myself looking for ways to ski it, connecting patches of snow from top to bottom, through forests and steeps and cliff bands, instead of just driving on and letting those lines of potential pass forever from memory, I get to stop now and then to take a closer look. And—sometimes—I even get to ski them."

I can definitely relate the sentiment there with the mountains!



Cheers,
Jen