Winter Returns (Again)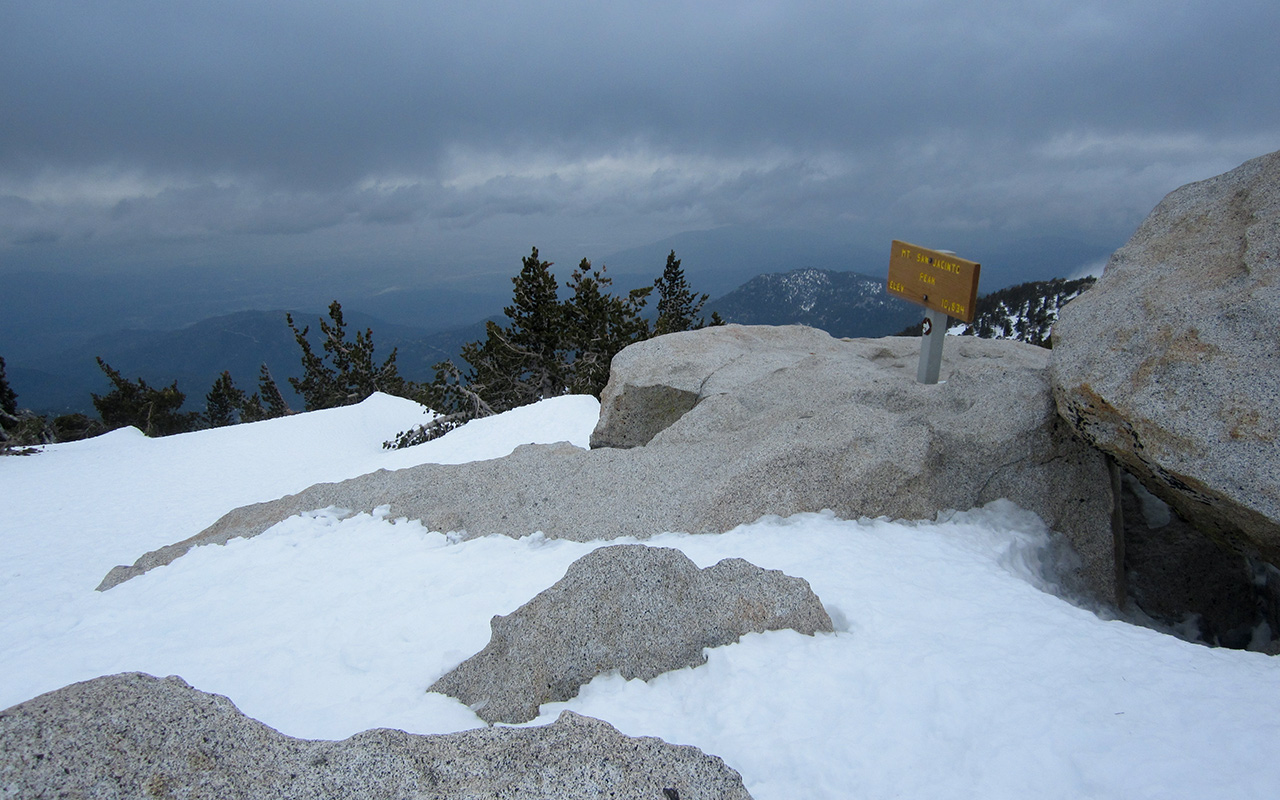 Our off-again, on-again winter returns this weekend, with a huge forecast that should turn our thoughts back to snow. Sunday night appears to offer the most potential for snowfall, with huge storm totals being predicted from the Eastern Sierra to SoCal...
UPDATE (3/20): With apocalyptic rain blasting the L.A. Basin, Mt. Baldy sounded like a disaster in the making, and the drive up to the San Bernardino Mts. sounded like even less fun, so why not buzz up the Palm Springs Tram and hope for some fresh snow?
Snow forecasts for the San Jacintos weren't in the ridiculous 50+ inch range, as they've been for the San Gabriels, but still, even half that amount would be ripping. What did we get instead? Nothing. Not even an inch of fresh snow. Just a heck of a lot of wind and some ice here and there. I think it dusted snow on us for about five minutes total all day. That's SoCal skiing for you—and it didn't help that I knew 50 miles away it was nuking (literally?).
Strange, strange day.
UPDATE (3/21): Both Mountain High and Mt. Baldy report 2-3' of new snow this morning. If you can get to either resort today, I'm guessing you'll find reason to enjoy yourself. Snow Valley reports 24" of new snow, but Highway 18 is basically shut down right now, with the dreaded chains-on-all requirement.
Mammoth says just under 4' of new snow fell in the last 24 hours, with 5-8' reported over the past four days. Gotta love those insane Pacific storms. Looks like this one has locked up a stellar backcountry season for all of us well into May-June now. Nice!
— March 18, 2011
Andy Lewicky is the author and creator of SierraDescents
Dan Conger March 18, 2011 at 7:42 am
Had a fantastic day at Mammoth last Saturday, but now I just want more. Kirkwood is calling ...