Extra Sunset, Served With Ice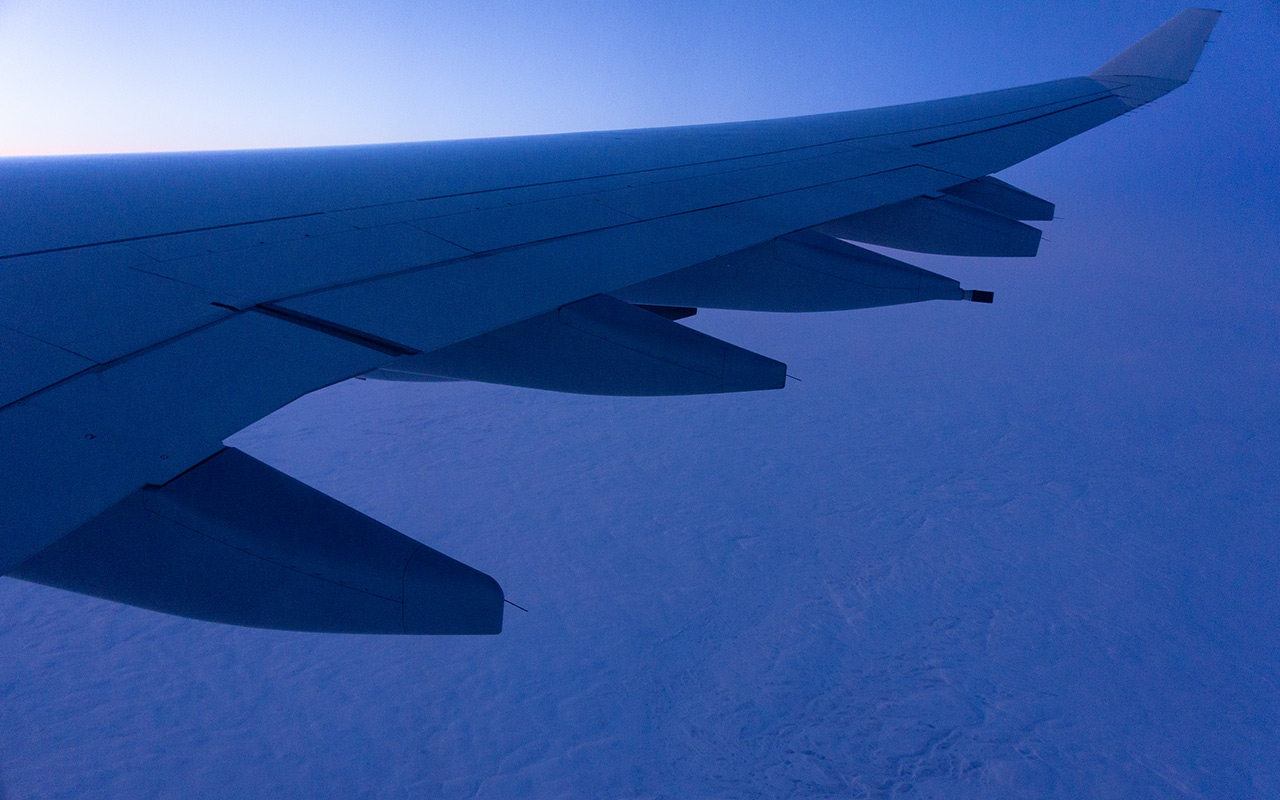 Back home in L.A. now, having flown in from Graz via Munich last 'night'. My plane took off from Munich in daylight and promptly headed north into darkness. Eventually, somewhere up around Greenland, we turned west and soon chased down the sun, so that daylight returned. That plus clear skies made it possible to see an utterly ice-bound landscape from horizon to horizon.
What a bizarre and inspiring sight! For the next 8 hours or so, we flew in a misty, ethereal twilight, with the sun just out of sight, gradually darkening so that by the time we landed in Los Angeles, around 6:30 p.m., it was once again completely dark. So: I saw two sunsets and two sunrises in the same long, very-long, day.
In the midst of all that ice, just north-northeast of Hudson Bay, I saw a lone light surrounded by nothingness. Was it an oil well? A scientific research station? I have no idea, but I hope whoever it was has a warm bed and an unlimited supply of hot chocolate. And maybe a pair of cross-country skis, too, to help pass the time. More thoughts on my trip, and some reviews of the films I saw at the festival to come...
It's nice to be back home!
— November 14, 2011
Andy Lewicky is the author and creator of SierraDescents
Robert K November 16, 2011 at 4:54 pm
welcome back. looking forward to the trip report!