San Jacinto Update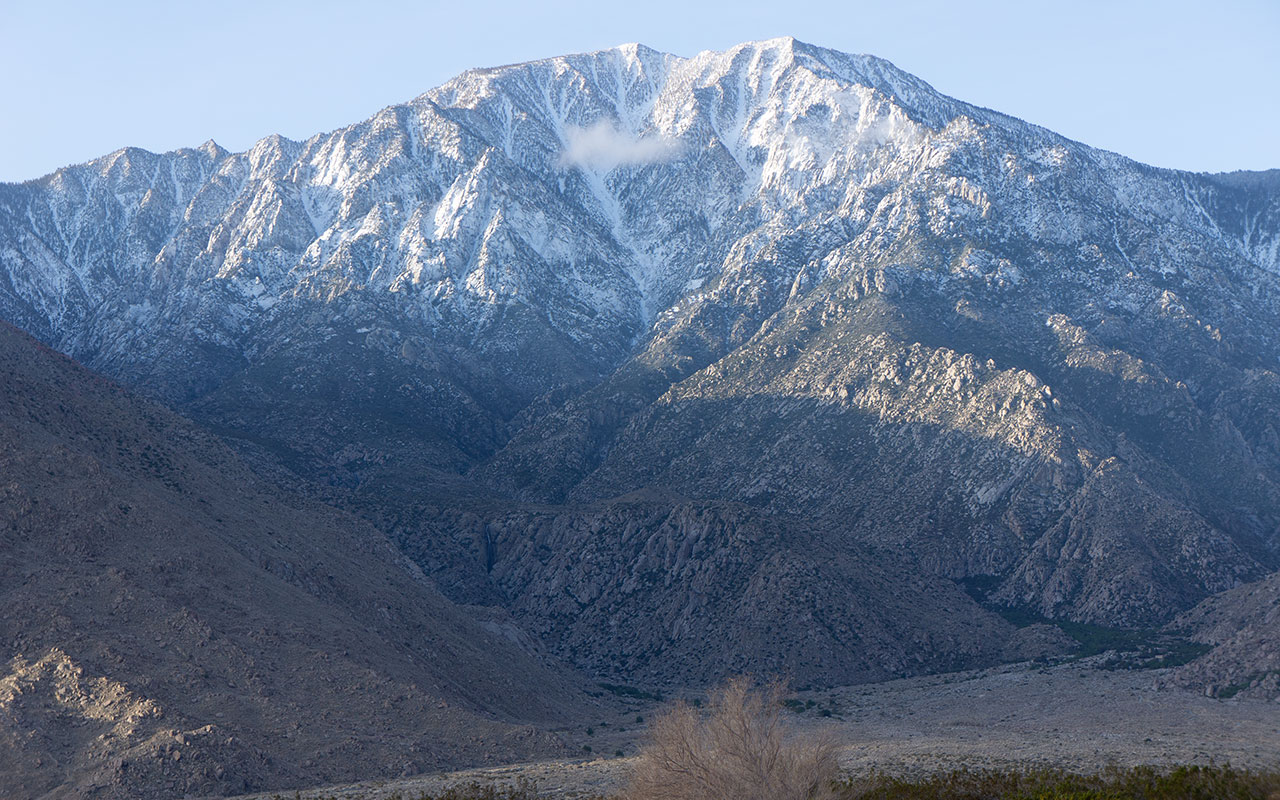 Well, I guess one March Miracle is about all you can ask. This last front seemed to come in heavy here in the Basin, but it just didn't hit the mountains with nearly the same punch as last week's storm. I did a short tour yesterday in the San Jacintos hoping for another day of way-too-deep. Instead, the snow seemed to liquify before my very eyes as that merciless Southern California sun went to work on it.
Coverage on San Jacinto Peak's east face is best described as abysmal. Probably not skiable, in fact. The upper Snow Creek drainage appears to have some snow, but closer telephoto lens examination shows a lot of bare poking through that snow. A consequence of no base buildup throughout the season is that, even with considerable accumulation, storm snow tends now to just evaporate off the ground immediately afterward. At this point, I suppose, we've got to settle into the reality that for the San Gabriels and the San Jacintos, this season never really started.
Protected gullies on the San Bernardinos are probably going to be our best bet looking ahead into April. Although, scouting San Gorgonio from the tram yesterday, I have to say it didn't really look like the storm hit big there, either. Just checked Howie's Sierra backcountry report (pre-storm), and man, it looks pretty ugly up north, too. So: as Brent and I were saying yesterday, manage your expectations...
— March 27, 2012
Andy Lewicky is the author and creator of SierraDescents
jason March 30, 2012 at 3:04 am
expectations managed! hit up telegraph yesterday exceeded every imaginable expectation: almost april in so cal!