The Mammoth Report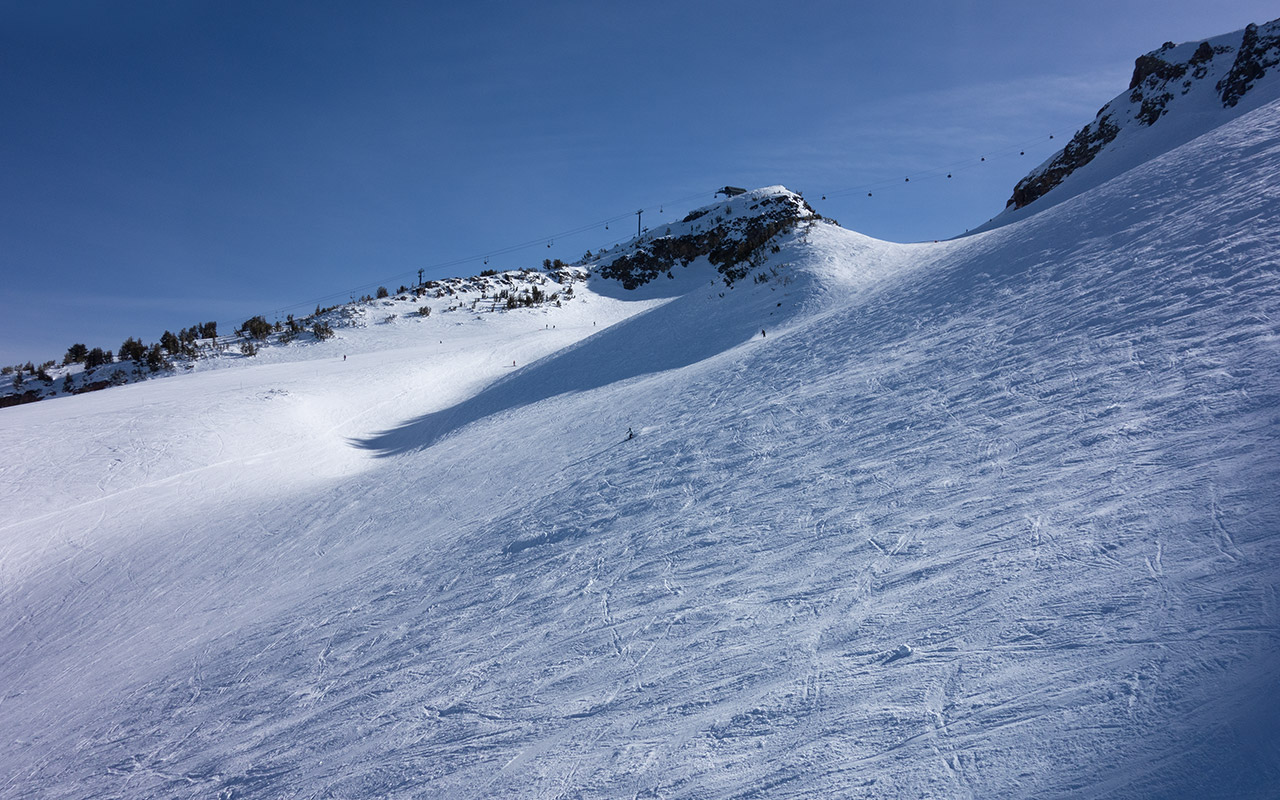 Thank goodness we have Mammoth! Yes, Mammoth did see rain all the way up to about McCoy Station during last week's Mega-Wet, but enough of that moisture fell as snow across the mountain to produce a dense, saturated early-season base that is currently making for excellent skiing.
Despite the snow's high water content, upper mountain slopes were mostly fluffy and light, thanks to Mammoth's ubiquitous wind.
Hangman's isn't quite filled in, but it's close. The rest of the upper mountain is in great shape. Elsewhere in the Mammoth Lakes region, I saw plenty of filled-in gullies, but mostly scraped-bare upper-elevation faces. That was also the story farther south, with snowfall totals dropping dramatically past about the Palisades region. At least so far this season, it looks like Mammoth is (once again) catching the sweet spot in the storm track, and wind effects and low precipitation are the big story in the rest of the Eastern Sierra. Stay tuned.
— December 10, 2012
Andy Lewicky is the author and creator of SierraDescents