Mammoth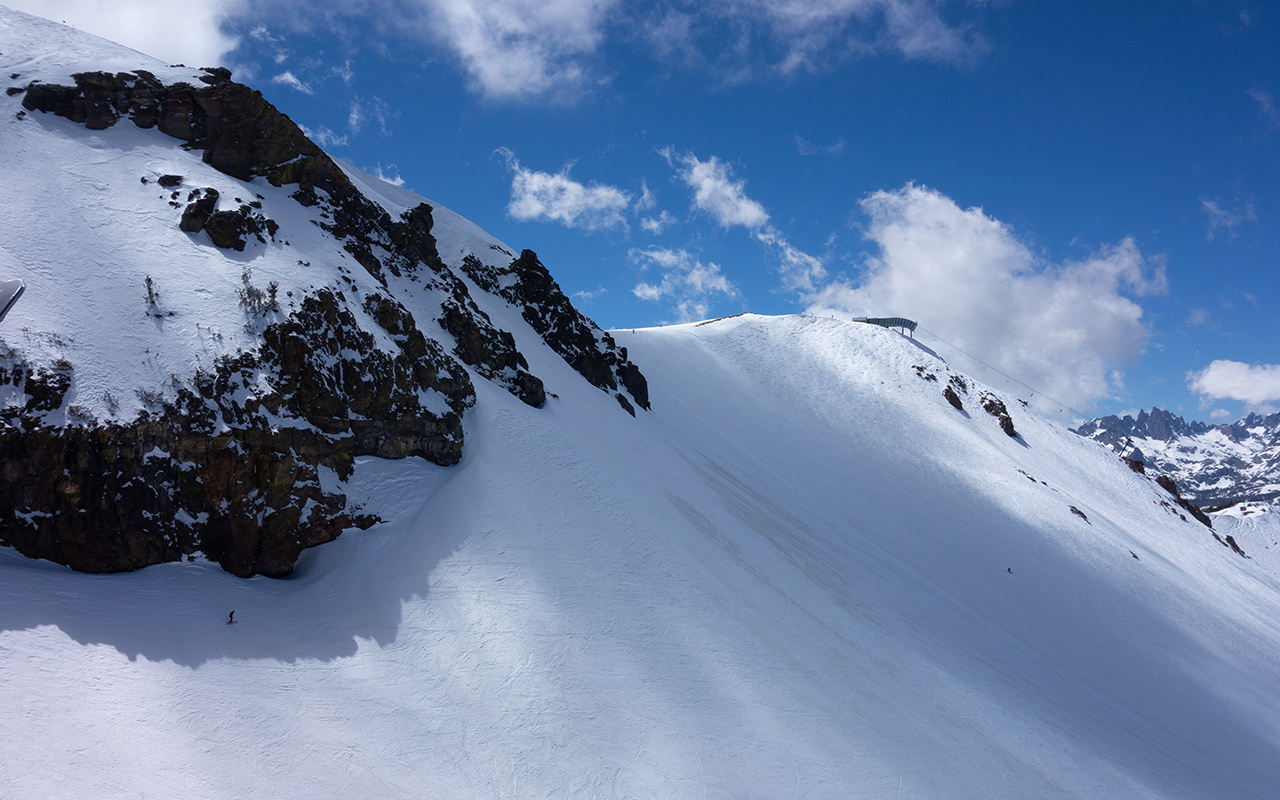 Thank goodness we have Mammoth! Your Southern Sierra looks an awful lot like summer right now, but atop Mammoth Mountain there's got to be a solid 12 feet or so of snow. With the wind and sun in your favor, you'll find upper mountain skiing in great shape, and lower mountain groomers offering sweet but ephemeral turns in that short windows of opportunity between the opening bell and the onset of mash potatoes.
As for the backcountry, motivation will be key. With vital Tioga Pass Road still (pointlessly) closed, access remains poor to the healthiest snow fields. Skiers can only look longingly at the high peaks of Yosemite, where abundant snow awaits—if you can get there. Even in the Mammoth area, expect dry approaches, with skiable snow not appearing until 9 or even 10K feet. And when you do get there, variable slabs, mush, and facets may be your only reward...
— April 15, 2013
Andy Lewicky is the author and creator of SierraDescents
Matt D April 22, 2013 at 10:23 pm
What is the deal with Tioga? Even stranger, Caltrans said they don't plan to open the 2 until Memorial Day... anything hanging around up there will be long gone by then.
Andy April 22, 2013 at 11:50 pm
Matt, I believe Tioga is open from Lee Vining to Ellery Lake. Call Mamm Mountaineering to verify and then have at it!
Dan Conger April 27, 2013 at 8:45 pm
They keep it closed because of the history of late season avalanches onto the highway, especially near Dana Meadows and Olmstead Point. One good late season storm can render all their work pointless.