Wahoo Gullies Are Burnt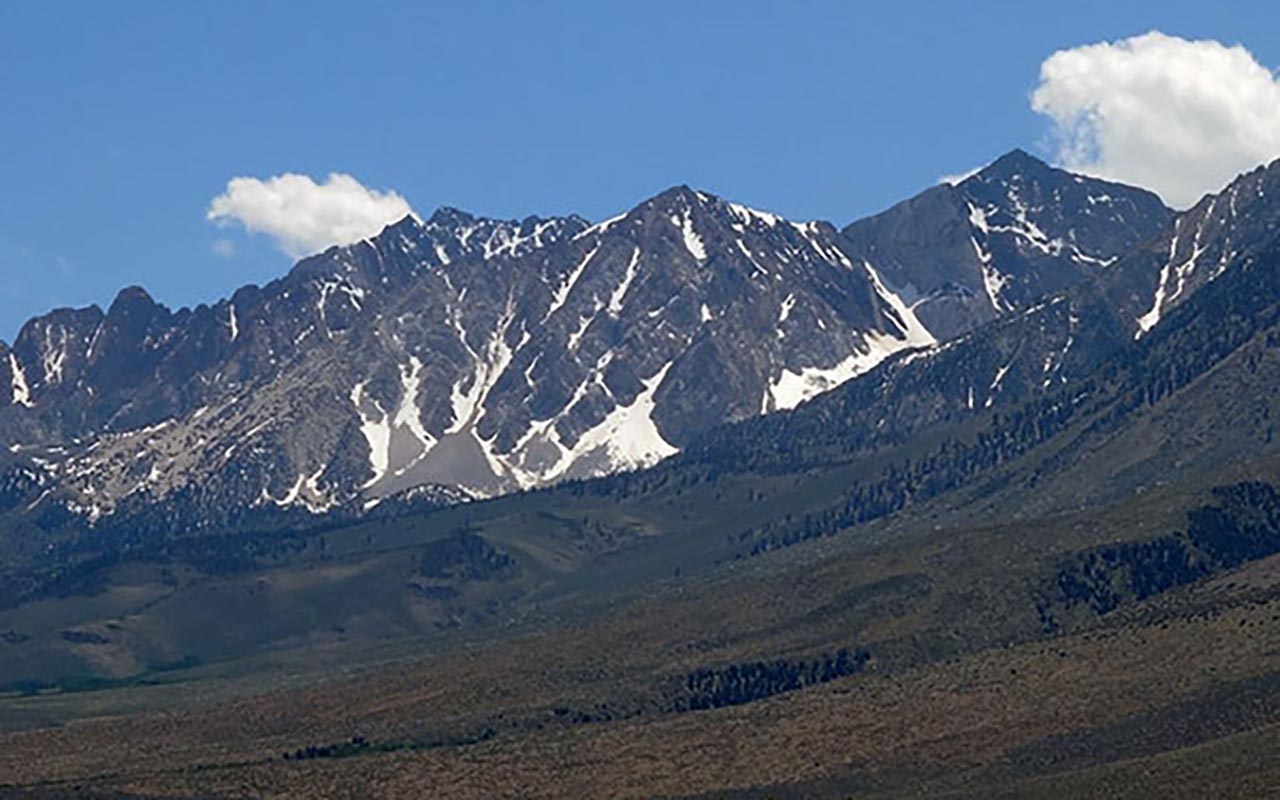 Here's a view that so struck me I had to jam on my brakes to pull over and take a picture of it: Mount Locke and the Wahoo Gullies, a favorite Bishop-area spring ski descent, almost totally devoid of snow as of today, May 25. Some of these Eastern Sierra classics are so bare right now it's just hard to believe. Normally this would be prime time for the Wahoo.
Elsewhere I think (check me on this) that the road to Devil's Post Pile has opened, or at least opened part way, and yes, Mount Ritter in the Mammoth Area still looks good up high, though you'll be hiking a long way to get to snow there. My fear would be you'd arrive to find those snowfields, looking so tasty from a distance, turn out to be heavily textured up close.
There's been a lot of dust and a lot of wind on those peaks and not much else. Rumor is Mammoth Mountain might push day-to-day past the holiday weekend, so perhaps we can eek out a few more good Climax hits before the long summer begins. For the backcountry-minded, skiing in the Sierra right now is probably a lot more like August than end of May. You'll find snow if you know where to look for it, but don't expect it to be pretty.
— May 27, 2013
Andy Lewicky is the author and creator of SierraDescents
Dan Conger June 1, 2013 at 7:27 pm
Another dry year ... at least the backpacking season will be free of snowfields.