A Very Cool August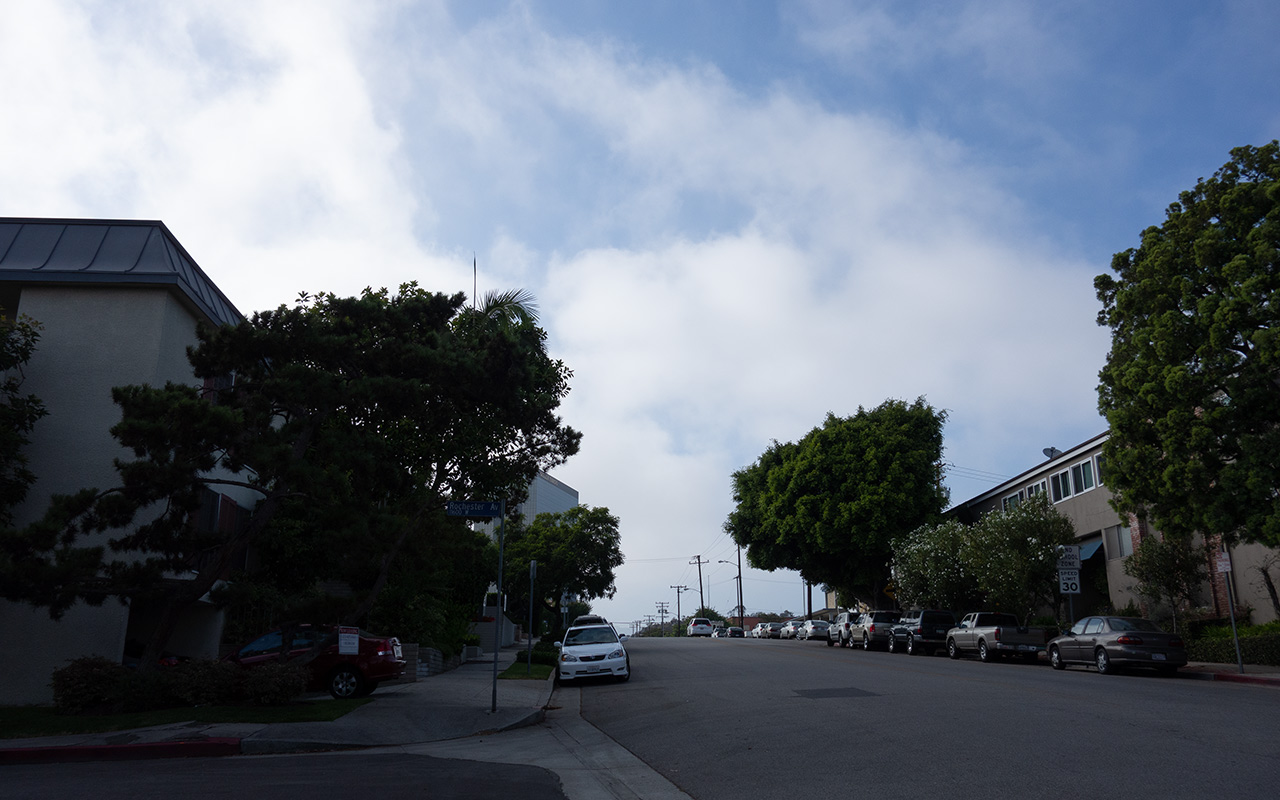 I do like to check in on the weather now and then for the archives, and 2103 has been an unusually cool August for us here in the Los Angeles basin. I can't find any hard sources to link to, but I did overhear a weathercaster saying we had the coolest first half of August on record. For us, it's been obviously cool, as this is the time of year when my apartment typically turns into an oven at 5p.m.
Instead, we're seeing fog roll in every afternoon, accompanied by a dramatic temperature drop. As I say, that's unusual. More typically, the fog is long gone this late into summer. Does this have any bearing on what the upcoming winter will do? Who knows. I typically assume extra fog means the ocean is extra cool, which isn't necessarily good news, though fog can also be driven inland by aseasonal fronts coming through, or by coastal eddy patterns.
Either way, it's been a wonderfully cool summer for us so far, so I'll take it.
— August 19, 2013
Andy Lewicky is the author and creator of SierraDescents
Jason August 19, 2013 at 7:55 am
Water temps warmed up in southern California earlier than most years and have been consistently warm with only one upwelling event. Not an especially warm summer but better than most.
Stuart Ebert August 23, 2013 at 6:44 pm
Andy - I believe that Climate Geoengineering is in our future. But more than that, I believe that experiments have been going on for several years now over SoCal and elsewhere.
Of the various schemes proposed for Solar Radiation Management(SRM), the one first proposed by John Latham back in 1990 for "Marine Stratocumulus Brightening" is most interesting. I encourage anyone interested in the subject to go to his personal website at NCAR/ Boulder and review some of his proposals.
Then ask yourself if these activities have already started offshore.
And yes, I do wear a tinfoil hat.
Dan Conger August 23, 2013 at 10:27 pm
Farmers Almanac has announced long-range forecasts. For the west, the prediction is colder and wetter than usual ... knocking on wood!!!