November Snow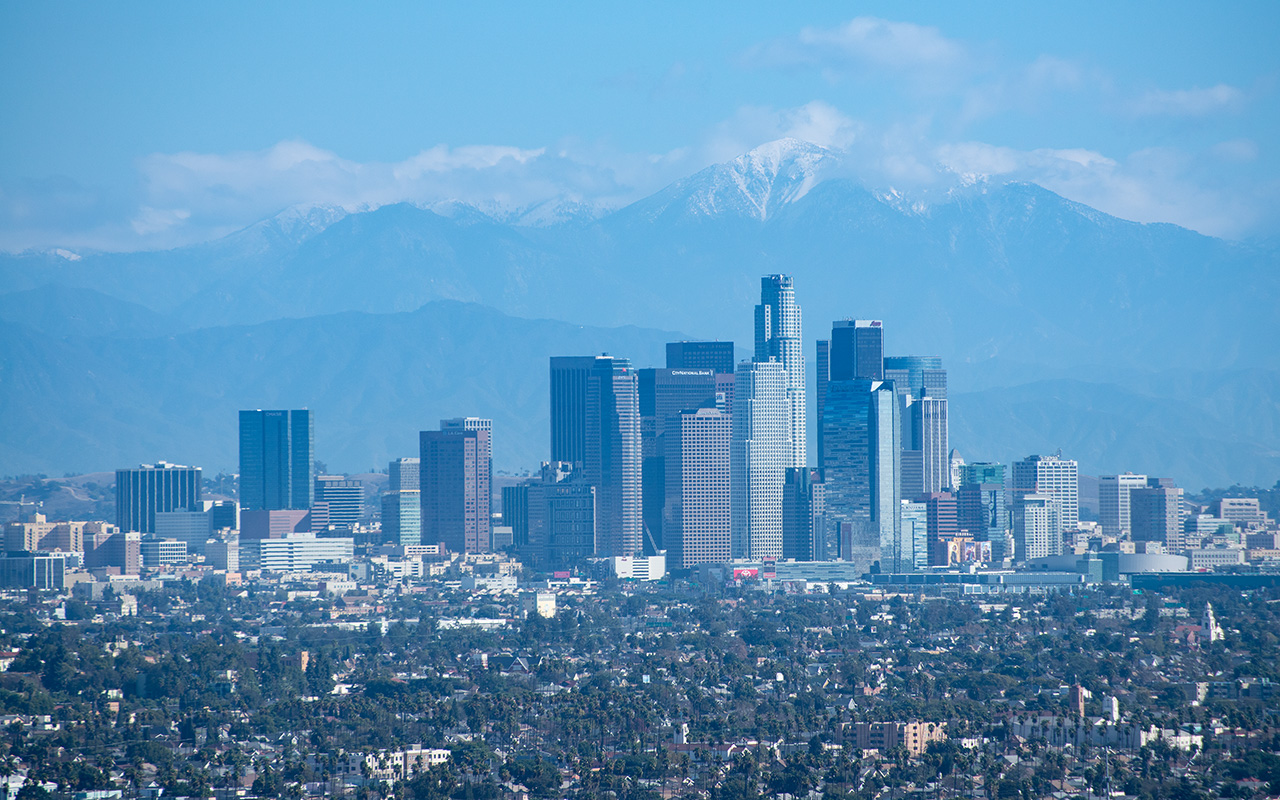 3-5" of fresh snow is the official word from Mt. Baldy, in the San Gabriel Mountains, but peering through the haze today from Kenneth Hahn State Park, I'd say coverage on Baldy's west face might be a little deeper. Maybe. Then again, I am trying to go with optimism as our winter season draws near. Third time's a charm, right?
Mammoth reports around a foot and a half of new snow, but there was nothing underneath it, so you'll still have to decide whether or not it's worth it to drive up for what amounts to 4 open runs. As for SoCal backcountry, I have received iron-clad evidence that it's not yet happening: SMS legend Alvin hiked up the Ski Hut Trail and found "not enough snow to justify taking skis."
If Alvin won't ski it, you'd don't want to ski it, either. Patience...
— November 24, 2013
Andy Lewicky is the author and creator of SierraDescents
KiwiAlSki November 25, 2013 at 4:57 am
Thanks for the great info. Will continue to wait ...
Dan Conger November 28, 2013 at 1:39 am
Every time I see a picture of 10,050 foot Mt. Baldy looming over downtown LA (or seeming to, anyway) I get jealous. The bay area does not have mountains like that so close. True, Yosemite is 4 hours and Tahoe 4 hours, but a 10K+ peak 45 minutes from downtown???
Andy November 28, 2013 at 2:59 am
Three big ranges, plus the Santa Monica Mts, plus the Santa Ana Mts, plus the Santa Ynez Mts, plus the Santa Rosa Mts ... except for the traffic and smog it's a fricken Mountain Paradise over here!!!
Dan Conger November 30, 2013 at 3:01 am
Your footage on Jean Peak in the San Jacinto's is what makes me most envious. I believe the San Jacinto range is the wildest (in the sense of most open uncharted undeveloped land) of So Cal's big three, correct?
Andy December 1, 2013 at 3:21 pm
I think it would have to be either the San Bernardino Mts or the San Gabriels. The San Jacintos are actually the smallest in terms of area

San Gabriels in particular have some insanely difficult-to-access areas

Then again San Bernardinos have Hell For Sure Canyon (actual name)...
Matt D December 5, 2013 at 10:07 pm
I did some field work, and the bottoms of my skis will vouch for thin cover on Baden-Powell last Saturday.

Ain't gonna stop me from trying again this weekend though :D