Downtown Driest Ever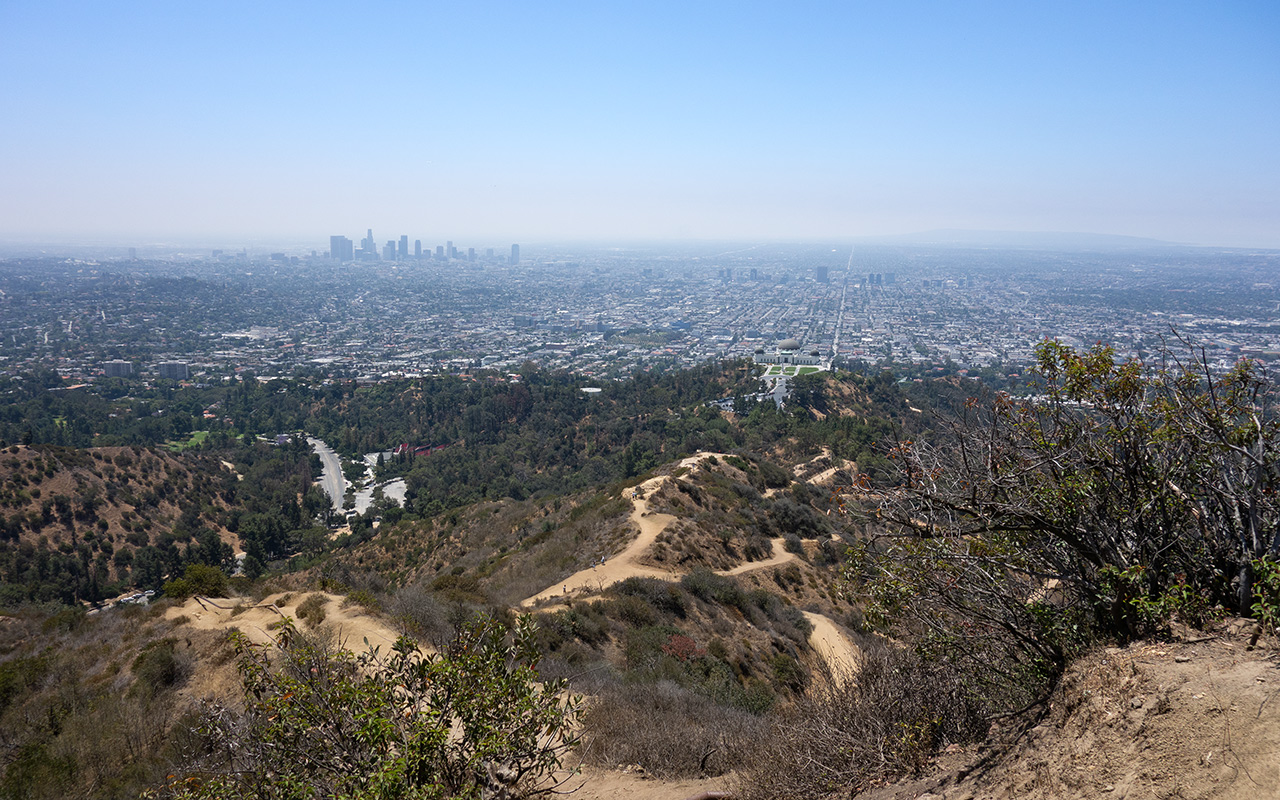 Are we really already in hoping-for-March mode? 2013 isn't even over yet. I was doing okay until I checked the numbers for Mammoth: last year, Mammoth Mountain saw 147" of snow in December on top of 60" in November. This year, Mammoth is poised to report 24.5" for December on top of a pitiful 10.5" November.
Today, the L.A. Times confirms that sinking suspicion we all have: 2013 is going to be the driest year on record for Southern California, as reported by the Downtown station. Well, maybe it's time to complete the trilogy and load up Mass Effect 3.
How dry are the SoCal mountains? Sylvain Saudan says, "You have to accept the conditions as they are." Unless, however, like Saudan, you are willing to ski the impossible, you'll want to turn your attention to the north, where you'll find indisputably crappy but at least skiable conditions in the backcountry, or a thin but doable Mammoth Mountain.
This winter comes on the heels of two record or near-record dry Sierra winters. A third, if that is indeed how 2013-2014 plays out, will be devastating. But Jed's right: there are still turns to be had, and if not skiing, there is rock climbing or even hiking out there right now. It's better than the sofa, right? Right??? Someone please tell me Jed is right!
— December 28, 2013
Andy Lewicky is the author and creator of SierraDescents
Jimmy D December 29, 2013 at 1:02 am
Hi,
I've lived in South Lake Tahoe for 25 years and we have had a lot of slow starting winters since I've lived here. Coming on the heals of the last 2 dry winters, this December drought is very troubling, though. I work as a wildland firefighter during the summer and if things stay like this I'll have another busy fire season. Anyway Stay positive, I am counting on using my new BC powder rig this winter (Megawatts and Dynafit Radicals). By they way, I really like your blog.
Jimmy D
Jed December 29, 2013 at 1:51 am
You asked for it: Jed is right.
Jimmy D December 29, 2013 at 6:44 am
Jed, you are right. I've gotten in 30 miles on my touring skis this winter, but the capitalist in me always wants more.
Lou January 4, 2014 at 8:19 pm
On the plus side for me anyway.....I am sure glad that I didn't waste money on a season pass.
Dan Conger January 7, 2014 at 3:02 am
My wife and I are in Sacramento area now. They are already talking about enacting emergency water rationing measures. Folsom lake is at it's all-time lowest level. Last summer, near my folk's place west of Bishop, the waters at South Lake and Sabrina never reached the dams. We've never seen that. Mammoth's driest year on record saw a season total 94" of snowfall. This winter is on the way to potentially breaking that low mark.

Troubling indeed ...
Matt D January 7, 2014 at 9:24 pm
Sorry everyone... it's my fault for dropping money on new gear in December after we got a little snow. Maybe I'll hike to the top of Baldy this weekend and set it on fire to see if that helps...
Brad Brown January 8, 2014 at 2:55 am
No it's my fault. New bindings and skis sitting in original boxes waiting to be mated is obviously the cause. Just waiting for snow to show and flue to go. Jackson still looking strong on the plus side. Have faith, even in a good year December is hit and miss, one good dump and were in business.
Andy January 8, 2014 at 3:23 am
Gentlemen, don't blame yourselves. The truth is, it's my fault. I traded my Civic in for an AWD in December. Thanks to me, it may never snow again. :(
Jimmy D January 8, 2014 at 5:35 am
Washed my car yesterday, most of the cars in South Lake Tahoe are clean. Maybe that will bring snow.
Brad brown January 11, 2014 at 1:36 am
Geez Andy this will make your approaches too easy and make for one paragraph trip reports
Dan Conger January 16, 2014 at 12:54 am
A friend of mine is at NorthStar today. Sent a photo from the summit. Zero snow in the Tahoe basin ... scary.