Mammoth Thanksgiving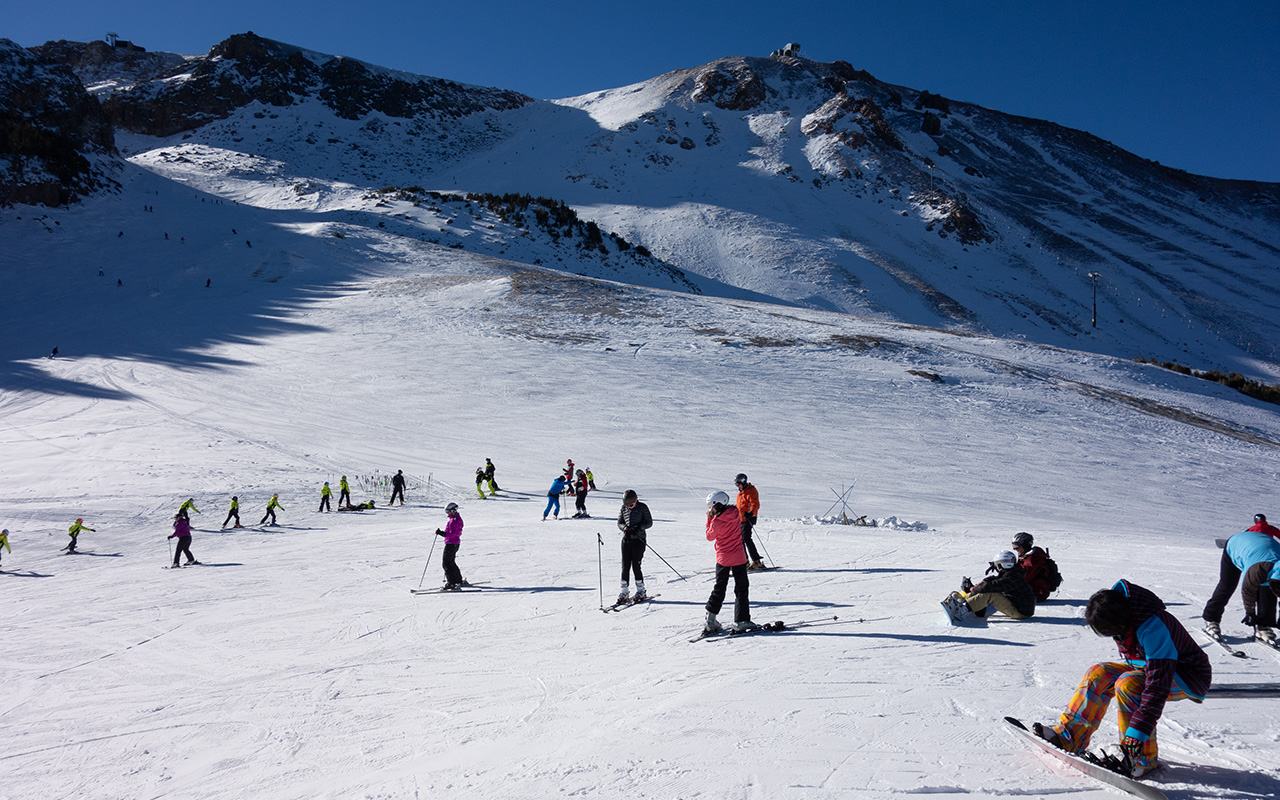 Happy Thanksgiving everyone! Apparently I wasn't the only one who thought a little skiing might be nice this holiday weekend. Very thin coverage and only four lifts running wasn't enough to halt a full-on SoCal invasion at Mammoth Mountain.
We had to park at the "F" sign on Friday. "F" I tell you. And the mountain itself was rocky-rocky. Next time, I really think more of you should just stay home.
Why fight all the traffic? And the drive—that awful drive! You could just stay home, enjoying football on the TV, your belly full of turkey, sipping a little white wine. Doesn't that sound nice? I recommend the Jordan Chardonnay myself. :)
For those of you who just can't help yourself...skiing was good before the crowds picked up and the snow got skied off. Midweek ahead should be much better, and there is a big cold snap coming which will allow plenty of snowmaking, including at the SoCal resorts.
— December 1, 2013
Andy Lewicky is the author and creator of SierraDescents
Dan Conger December 7, 2013 at 3:37 am
When I lived in Bishop, I ignored skiing until there was a minimum of 3' of natural snow at main lodge.
Brad brown December 7, 2013 at 6:52 am
2 words......Jackson Hole. Seems to be getting the mother lode early season with 112" total and 3.5' base