Significant Rain/Snow?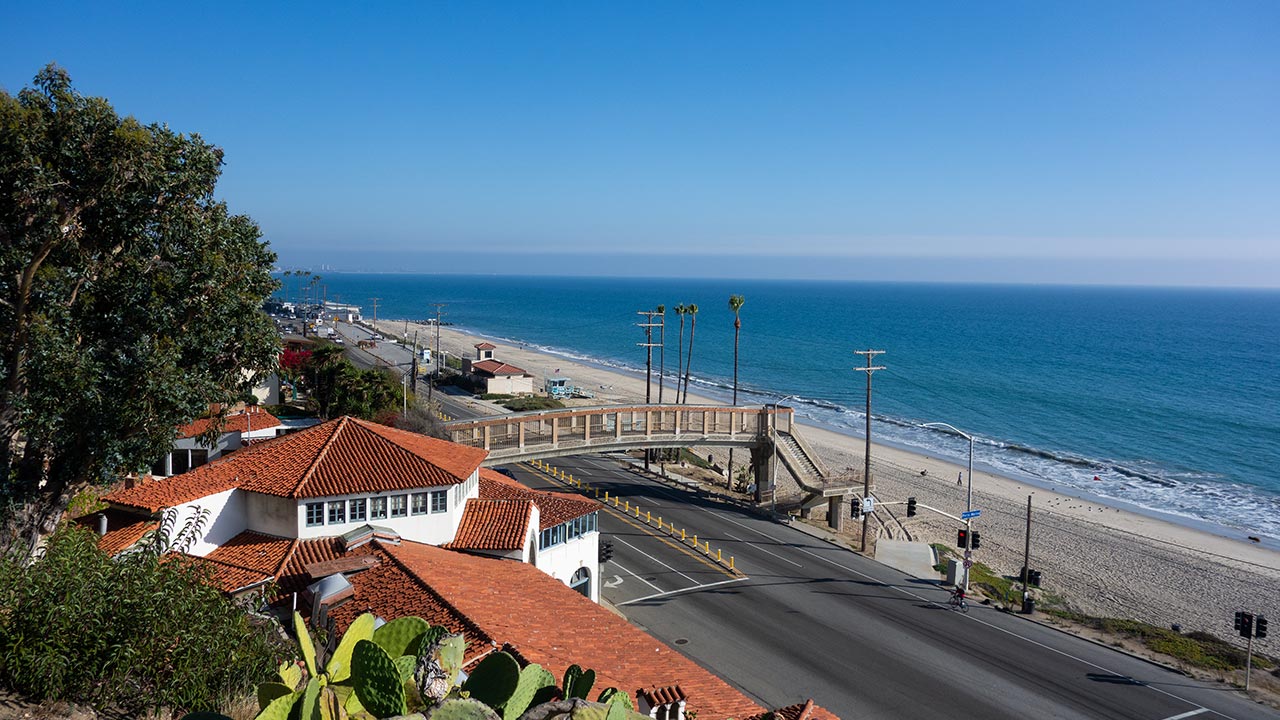 Weather may be typical SoCal mundane right now, but the Los Angeles Times reports what could be the wettest storm in years is en route for later this week: forecasts call for as much as one to two inches of rain in the basin, which in a normal SoCal winter would qualify as...a normal SoCal winter storm.
According to the article, we saw our last real storm on March 25, 2012, when a reasonable but certainly not extraordinary .95 inches of rain fell downtown. I realized today the mere possibility of a major storm was enough to make me suddenly, inexplicably giddy. It doesn't even matter if it comes or not; the forecast has been dry for so long now, just the thought of a real storm was enough to spark some hope in my otherwise drought-crushed soul.
That said, I'm hoping Ma Nature goes batshit-crazy on us come Thursday...
— February 25, 2014
Andy Lewicky is the author and creator of SierraDescents
J.B. February 25, 2014 at 8:06 am
S.O.S.! (Save Our Season)
Dan Conger February 26, 2014 at 10:48 pm
I keep hoping for a miracle March.
Andy February 26, 2014 at 11:59 pm
How about a February miracle?? :)
Dave February 27, 2014 at 12:43 am
http://forecast.weather.gov/MapClick.php?lat=34.098443642875864&lon=-116.82466506958008#.Uw6J4eNdVc0

Looks like San G. may be in soon.
Tom February 27, 2014 at 2:02 am
San Jacinto/Jean may be the call for Sunday if this storm materializes. Andy, how much do you think it'll need to make it worth it? 2 ft?
Brent February 27, 2014 at 8:04 am
Holy crap those numbers for the San G area are outstanding! It might be a good event for creating some big natural avalanches, like along the south fork trail for instance. I'll definitely get out there after it has a chance to settle down.
Andy February 28, 2014 at 1:06 am
These numbers are crazy. I'm seeing upwards of 80" of snow for San Antonio. We're in pure wildcard territory here. If it does hit, seek out only the safest of terrain, and remember the roads will be treacherous also. I would avoid Baldy Bowl, Baden Powell, and absolutely the South Fork trail.
Andy February 28, 2014 at 2:56 pm
Storm comes in warm...WonderMap is crying: http://www.wunderground.com/wundermap/ But NWS still showing massive snow totals next 48hrs...
jason March 3, 2014 at 6:07 am
Whats the word on high elevation areas in so cal?