SIA 2014: Accessories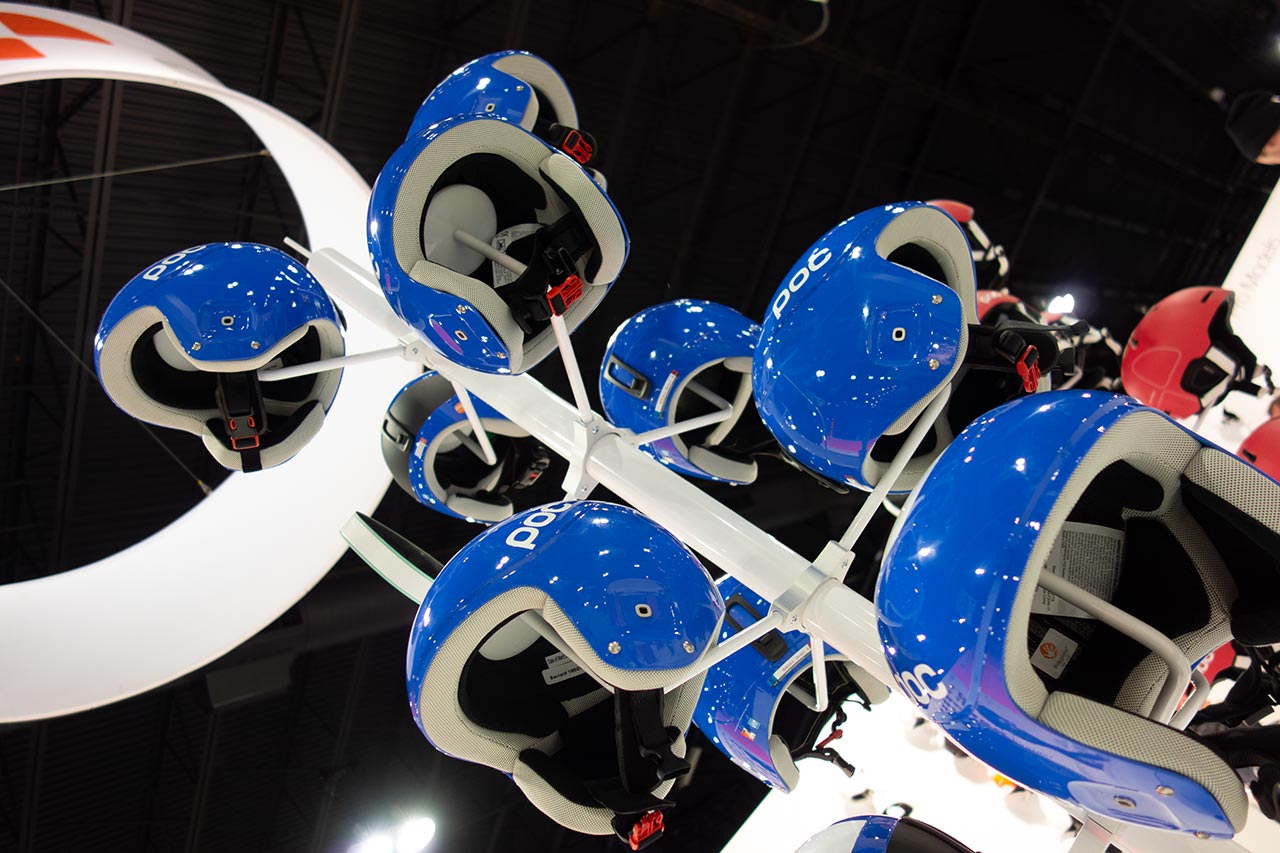 BCA releases the Tracker 3 avalanche beacon, which promises to wed the original tracker's real-time speed and simplicity with a smaller, lighter body. Expect the Tracker to once again dominate the beacon market. For those of you who need a wildly expensive helmet, POC offers the race-oriented Skull Orbic Comp H.I. MIPS (MSRP: $480), which employs an internal sensor to let you know when the helmet has reached the end of its service life—due to repeated or severe impacts.
Volkl has a glueless climbing skin that licenses a promising micro-vacuum technology. The skin features in effect thousands (millions?) of micro suction cups, which stick to your ski bases, no glue required. Alas, these appear fitted only to current Volkl models, and they too are wildly expensive (MSRP: $270), but everyone hates skin glue, and the makers know it. If this technology works, I expect we'll see a very quick leap aboard from all the major players.
Euro Pack maker Arva wants in on the North American market. They've got a sharp set of frameless touring-oriented daypacks that are worth a look, plus a sleek gaggle of snow safety equipment just ready to take the U.S. by storm. Darn Tough and Point6 look to challenge Smartwool's sock dominance. Darn Tough claims superior durability (which makes sense, given their name), plus they're hired a "a real artist" to make their socks not only tough, but also beautiful.
Point6 was founded by the founders of Smartwool, and they obviously want their stock options back. They also say they've got a new spinning process which makes their Merino wool stronger and softer. I looked and looked and looked but could not find a better ski boot bag than this year's Tough Mudder by Rossignol. It also comes in a kids' size, but alas no women's nor girls' colors.
Finally, there is Black Diamond's (POC is also releasing a branded version) JetForce Airbag pack. You've probably already heard of this, but it remains big news in the airbag space. The Jetforce's one weakness is that it's not the lightest system, but it otherwise sounds superior to canister bags in every way. Should you be skiing with an airbag pack? That remains the million dollar question, but if the answer is yes, the JetForce is a compelling choice. That is all...
— February 28, 2014
Andy Lewicky is the author and creator of SierraDescents