SIA 2014: Bindings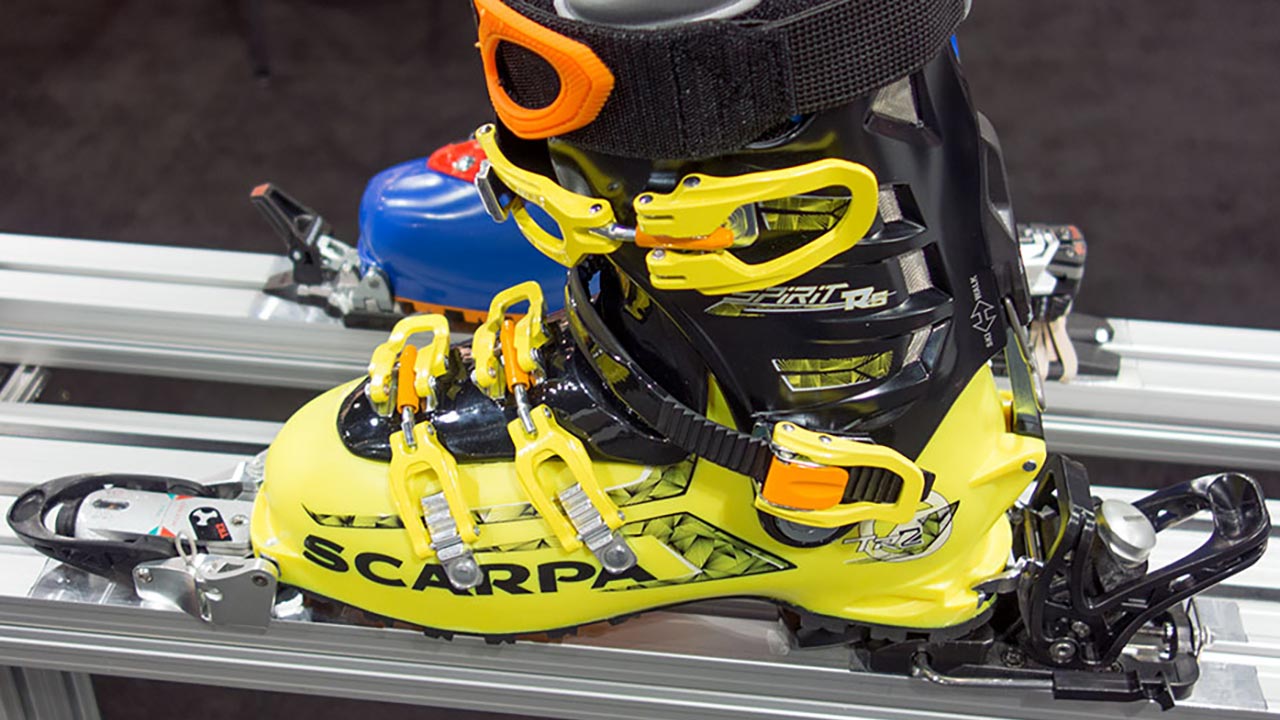 I don't normally expect to be dazzled by anything in the ski binding universe, but 2014-2015 looks to be a big year in the Touring space. First of all we have the Vipec—currently 20% off at Backcountry—and this pretty much falls into the gotta-have-it category. The only reason I'm not buying a pair of Vipecs right now is (1) I'm broke and (2) I want to see if any durability fixes come in during the off season.
Okay, that was two reasons. Still, aside from the possibility of early adopter penalties, the Vipec looks huge (we'll take a more in-depth look soon). Also noteworthy is a Ski Trab-Scarpa collaboration, which gives us the upcoming TR2. This is a tech binding, but it uses a brand-new, proprietary interface to dramatically up the power transmission potential of a standard tech binding.
Ski Trab says the system delivers that holy grail of touring bindings: Alpine Binding performance and feel. Note that the system is compatible only with a special Scarpa Spirit ski boot—you can't use it with ordinary tech-compatible boots. Interestingly, Trab initially was working on the TR1, which used a tech toepiece and an ISO-heelpiece, but they abandoned the effort because of performance issues. Still, that's a combination I'd love to see. Are you listening, Fritschi?
G3's Onyx comes back with a significant redesign, making it much lighter. Ah, the poor Onxy—rejected so soundly by the market's 'invisible hand'! G3 insists the Onxy, even in original form, was a groundbreaking tech binding, with an innovative heelpiece that maintains constant forward pressure for consistent retention and release. Said the market: MEH. Well, the Onxy is back for another go, though as we've just seen, the already-crowded Touring space is suddenly looking a lot more competitive.
In the Alpine realm, Salmon/Atomic offer the Warden, which is "multi-norm certified." That means you can you ride your DIN, Touring, and WTR (Walk to Ride) ski boots in it. Note that the Warden is an Alpine binding—there is no walk mode. Look makes durability improvements to the PX series bindings, and the already-oustanding Pivot series get an upgrade to prevent that unsightly divot that forms on the heelpiece when you pop out using a ski pole.
— February 26, 2014
Andy Lewicky is the author and creator of SierraDescents