SIA 2014: Boots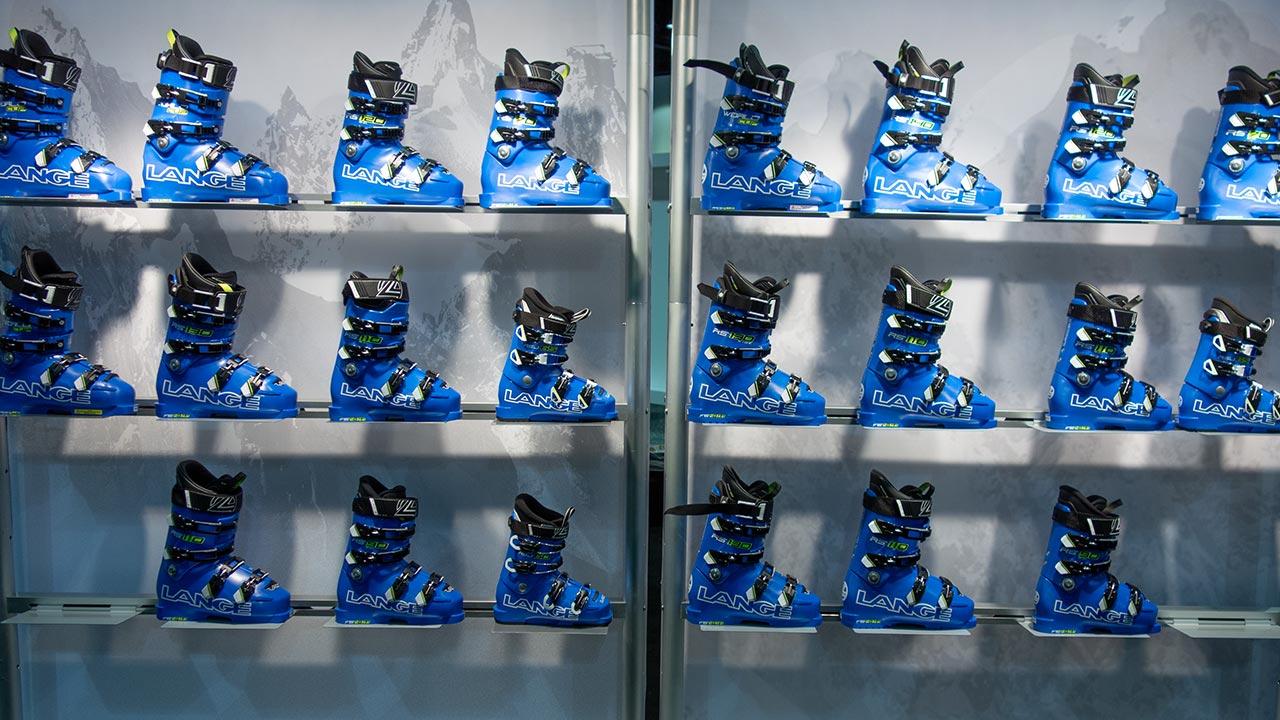 Ski Mountaineering Racing advances are percolating their way into standard Touring lines, bringing us Scarpa's handsome F1 EVO ($699) and La Sportiva's 4-buckle Spectre ($599). Both boots come with a consumer-friendly retail price (unlike their $3K carbon racing cousins) paired with reduced weight: two pounds, seven ounces per boot for the F1, and a little over three pounds for the Spectre.
In the heavier (let's call it) All-Purpose touring class, Black Diamond's Factor MX continues with liner improvements, and Scarpa's Freedom SL continues to earn good reviews, though the hump remained and the cant seemed off for the pair I (briefly) tried at Copper Mountain. Jump to pure ski mountaineering, and Scott's Cosmos comes back with yet more liner and walk-mode tweaks, plus a new tongue hinge said to stiffen things up a bit.
Scarpa's Maestrale is unchanged but still a (the?) dominant player in the space, along with Dynafit's Vulcan. In the heavyweight Resort/Sidecountry class, notables include Salomon's Quest Pro, Technica's Cochise, and Lange's XT. Jump to Alpine, and the Lange RS models finally get a face lift: new graphics, plus a new locking power strap, plus liner improvements said to boost comfort (we can only hope!).
Technica debuts the brand-new Mach 1 boot for 2015, with a very advanced liner said to offer 'perfect' out-of-the-box fit. Also upping the liner game is Nordica, with their new NRGy boot. The Nordica liner borrows the cork filling from race-stock boots for a better ankle fit. This cork-resin hybrid will be heat-moldable, and should easily outperform traditional thermo foam designs.
Rossignol's AllTrack boots are also trying to marry high performance with a comfortable fit. The AllTrack comes with a gorgeous, 3M-insulated liner that seems positively luxurious compared to austere race-borrowed designs. The AllTrack's volume is generous; you may need to downsize to get a tight fit. Performance is excellent, and you get a walk-mode, but these are definitely heavyweight-class boots.
— February 22, 2014
Andy Lewicky is the author and creator of SierraDescents