Gorgonio Is In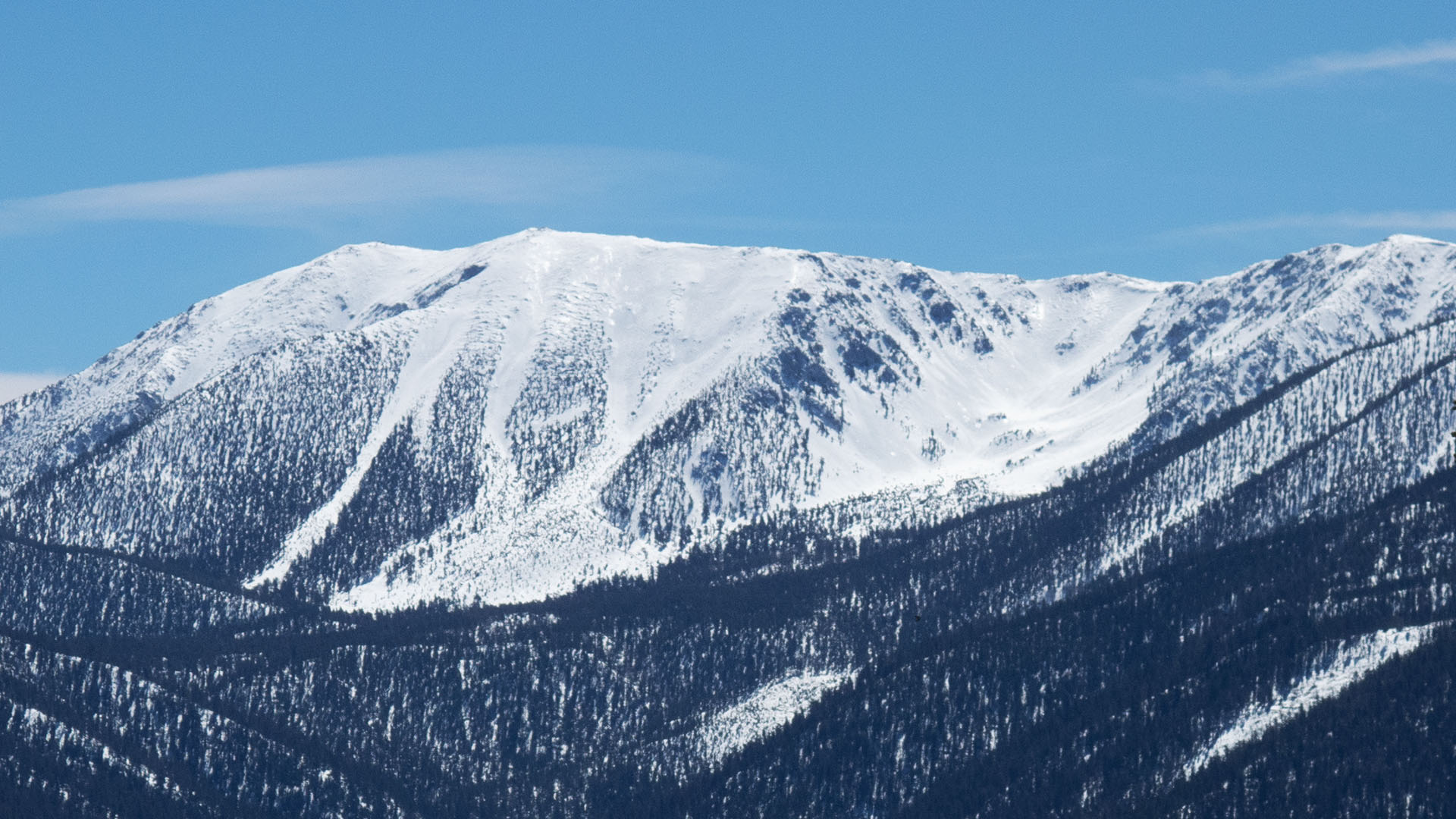 Where did all the snow go from last weekend's massive wet system? San Gorgonio, apparently. If I'd seen this look at the north face a few days ago, I'd have tried to ski it. Instead I took the kids to Snow Summit, and picked up a pass for the rest of this and next season at the (you will feel like) Screaming Deal price. First of all, the snow:
That's a lot of snow! I'm sticking to my guesstimate 10,000' initial snow level for the big storm, and based on this shot, I'm going to say that's a solid 3' of coverage or more above the 10K line. Long dry walk up the South Fork Trail to get there, no doubt, and the north face looks suspiciously shiny, but I'll take it regardless, and it should be around for at least another weekend or two.
Snow Summit: the gamble with the Anytime pass is I'm hoping they make it to at least one April weekend. Based on the coverage at Summit today, I wouldn't bet on it. Super warm temperatures and easily as thin as I've ever seen it this early in March. Call me a very reluctant pass owner. Snow Valley crapped out basically a month ago, leaving me nowhere local to go with my kids.
Baldy Bowl: I got a good look at Baldy's south ridge and Baldy Bowl driving over. I say there is good skiing for the topmost 500 vertical feet on the south ridge/southwest bowl. Baldy Bowl proper looks closed for business. Waiting to hear on Baden-Powell, but I really can't see it given how enticing Gorgonio looks right now. South Fork!
— March 10, 2014
Andy Lewicky is the author and creator of SierraDescents
Brad Brown March 10, 2014 at 6:08 am
Below is the permanent camera that's posted on Ben's Weather, same picture you took? Yep was going to buy same yesterday but business took presidence. Next Saturday it is. It's $100 less than usual. I get senior rates so the payoff is 8 days, pretty much a lock most years. I always buy every second year since you can burn through 1/2 of the minimum break even days in spring plus this year they selling about 2 weeks earlier than usual. Sad the bowl isn't open, first time in 42 seasons for me
J.B. March 12, 2014 at 5:15 am
Summit might make it two more weekends, maybe. An extra week @ Bear with limited terrain open. I would be game for SG recon.
Dave turner April 4, 2014 at 10:19 pm
Any update on San G? Booted Baden Powell today. Dismal. Couldn't bring myself to getting the ski s out of the bag .
Andy April 5, 2014 at 2:01 am
Haven't heard anything. Last weekend it still looked like it was in good shape...