Kabookie vs. Bonafide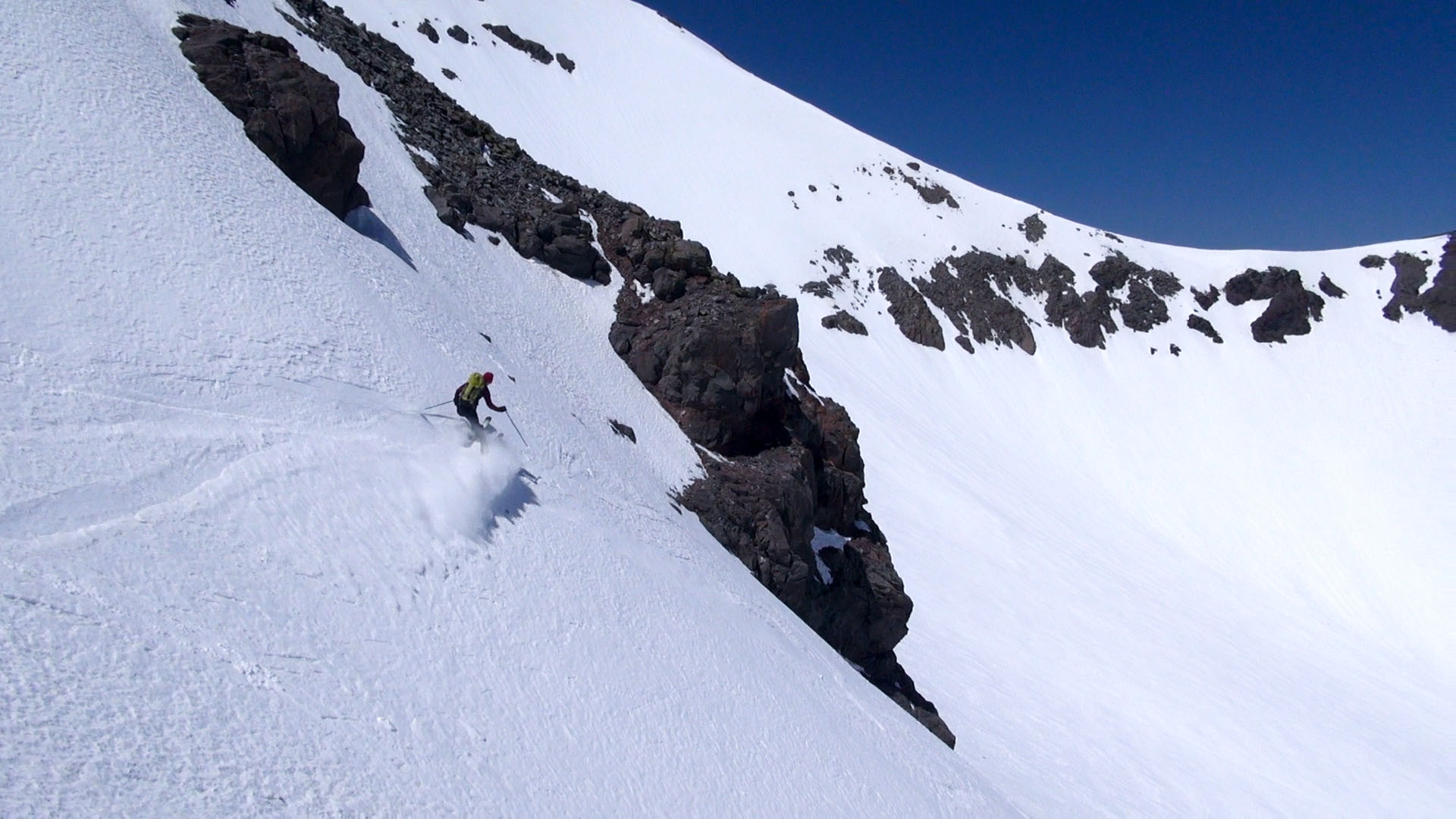 Short answer: I prefer the Kabookie. I've played around with both skis for over a year now, and for my body weight (about 145lbs), I'm just not seeing much benefit from the Bonafide's full metal sheet. Kabookie and Bonafide are geometrically identical—same sidecut, same dimensions. The principle published difference is that metal sheet, which extends full length on the Bonafide, but only underfoot for the Kabookie.
Metal in this case makes the Bonafide stiffer and heavier. In terms of on-the-snow feel, the Bonafide is damper, not as quick, and perhaps a bit more confident on ice (I'm skiing Dynafits and touring boots on my Kabookies, so it's hard to make a fair comparison). Even given the to-be-discussed balance issue, both are unquestionably great skis, All-Mountain standard-bearers of their generation.
You can really feel the race roots in both skis. These are essentially a world cup GS racer morphed subtly into a 98mm rockered All Mountain plank. If there is a liability to this pedigree, it's that both skis reward (demand?) strong technique, and aren't likely to prove nearly as scintillating for people who aren't hard-snow carvers at heart.
I like the Kabookie's quickness. The reduced weight makes it more lively, snappier underfoot. And I suspect mounted with a good Alpine binding, its hard snow performance would be very similar to the Bonafide's. I'm not choosing either ski for high-speed missions, but the Bonafide's extra dampness is an advantage as the snow hardens or your speed gets above 40mph or so.
Obviously, both skis are generalists, and are easily outclassed by specialists (within their niche) such as Rossignol's Soul 7 (for soft snow) or Nordica's Fire Arrow EDT (for ice and/or carving). That said, even looking ahead to 2014-2015, you'll have a hard time finding anything in the All Mountain space that even approaches the Kabookie/Bonafide blend of versatility, performance, and magic.
Downside? Really only one thing nags me with these skis, and that's their strange and subtle tendency to feel very slightly off balance in pressured turns. Rumor is Blizzard simply blew the mount mark on the skis; several sources recommend mounting 1cm forward. That's fine if it's true, though it doesn't help those who've already mounted to the mark.
But I do find myself wondering if Blizzard put that mark there for a reason, and that the balance issue is more a function of the ski's flip-core rocker profile than mount misplacement. At some point, I hope to demo one or both skis (yes, demo skis I already own!) so I can use the floating demo binding to try a variety of placements, and see if that nagging issue finally and truly goes away.
Quick summary: consider the Kabookie, especially if you're a lighter skier who values quickness and playfulness underfoot. And consider mounting forward of Blizzard's center mark, or even demoing to dial in your best binding placement. Despite the balance issue (which you may not even notice), buy with confidence: these are easily among the best All Mountain skis currently available.
— April 18, 2014
Andy Lewicky is the author and creator of SierraDescents
Dave April 24, 2014 at 1:25 pm
Got to admire the dedication to the cause to demo ski's you already own ha ha. Now if you could get eating, move up to 190 pounds and report back then I'll be sorted.