Above and Below the Line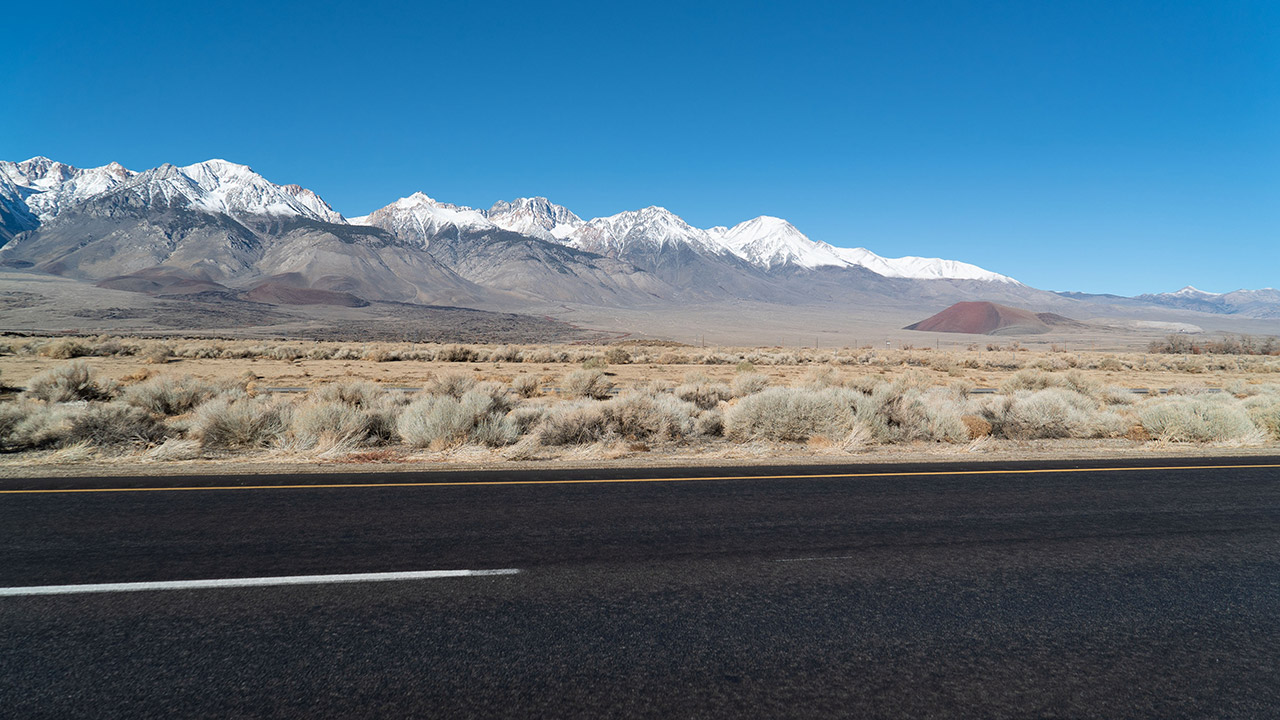 Here's a fairly dramatic look at just how high the snow level was during this last Sierra storm cycle. This looks like the aftermath of some kind of freakish summer snow squall, but no, that's what we got from the weekend's "atmospheric river". Eyeballing the line on this shot of Birch Mountain and the Sierra crest, that's a snow level right around 9.7K.
Above the line, things look pretty good, but I'm guessing that's deceptive. The snow came in very heavy and wet, making it stick to everything, so the coverage probably looks a lot thicker than it actually is. Still, snow is snow, and a dense one or two feet is going to be skiable if you can climb up to it. Bloody Couloir certainly looks doable.
From Highway 395 today, the Bairs Creek Cirque looked appealing as I drove past, but peeping at some of my scouting shots a little more closely, things look very spotty. Maybe Mount Wood might be a smarter choice if you're desperate to climb something. In any case, rain (and ice!) is the big story of this past storm, as we'll see shortly...
— February 11, 2015
Andy Lewicky is the author and creator of SierraDescents